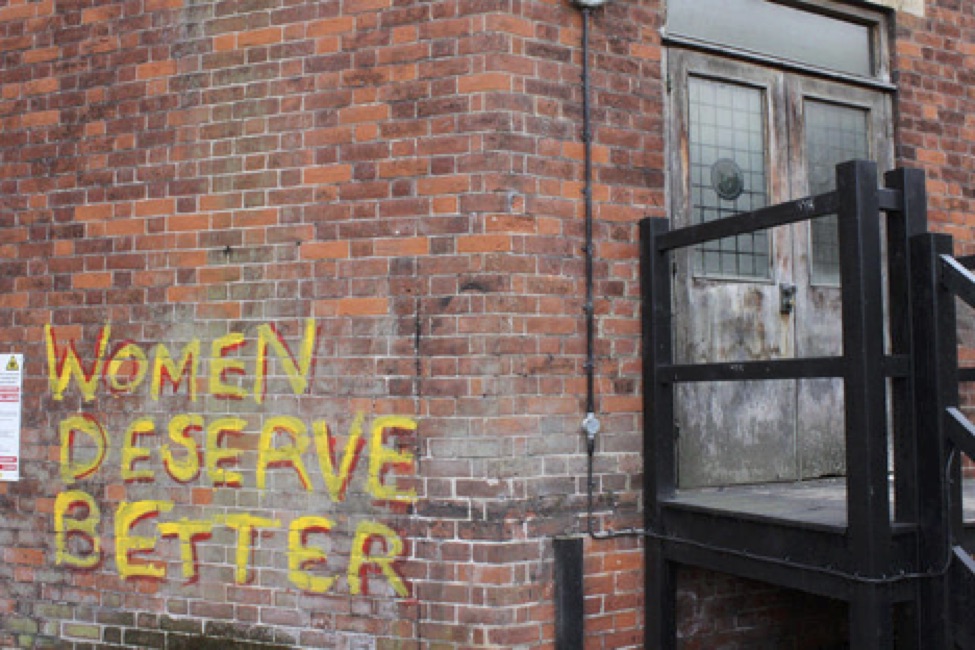 Image source: Devon Buchanan/Creative Commons
"And when you're a star they let you do it… You can do anything. Grab 'em by the p***y. You can do anything."1
Need I even mention his name? You know exactly who I'm talking about.
The Problem
As scary as it is true, Donald Trump has made a name for himself as a sexual predator, not only through his countless sexist and vulgar comments towards women, but through his unsolicited sexual advances towards women in the workplace, as well as in the public eye2.
There are up to 20 women and girls who have publically claimed that Trump, in some way, sexually harassed them, both while working (such as during the Miss USA/Universe pageants), and out in public (such as in one of Trump Towers).3 Some allegations consist of Trump touching and kissing women without consent, entering change rooms uninvited while women were changing, and offering unsolicited comments on women's bodies3. It's not hard to believe that he has actively denied every single allegation that taints his highly publicized name.
This behaviour is not only socially unacceptable, but it is also punishable by law in the United States.4 So why hasn't Trump been brought to justice for his inexcusable, and illegal, actions?
If you haven't concluded already, it's because he's powerful. He has an entire team of highly paid professionals that work tirelessly to clear his name of sexual harassment allegations, such as Sarah Huckabee Sanders' during numerous press conferences, like this one (uploaded by the Toronto Star).
And I'm livid.
As an avid feminist activist, and an academic studying sociology, I have noticed this trend becoming stronger and more apparent in society. Namely, that as the law on the books (in this case, the illegality of sexual harassment) neglects to be put into action (by bringing perpetrators like Trump to justice), both women and men alike have come together in social solidarity to combat the injustices female victims face by being systematically oppressed by powerful forces/individuals, such as Trump.
To put it simply, people are just as mad as I am, and have decided to collaborate on a global scale in order to push for laws on the books to actually be put into action, and to bring victims of sexual harassment the justice and solace they deserve.
I understand that I'm accusing Trump of illegal activities that no judge in a court of law has concluded. I know that my words may seem unfair and accusatory, however, I believe we should alwaysbelieve the victim until proven otherwise. Since Trump's responses have not proved to clear his name, I will continue to believe his victims' stories.
What's #MeToo? What's #TIMESUP?
Trump has held office as the 45thPresident of the United States for a little over a year, and in that time, feminist activism has gained traction, making the #MeToo and #TIMESUP movements the catalysts for some of the starkest and most powerful social advances of my time.
#MeToo and #TIMESUP are both campaigns which aim to offer a platform of solidarity to women around the world. Both campaigns aim to bring forth the injustices women face regarding sexual harassment globally, while empowering women in the process.
#MeToo, intiated by activist Tarana Burke in 2006,5 is a hashtag campaign that offers support to women globally who have experienced sexual harassment in some capacity. Women on social media platforms, such as Twitter, Instagram, Snapchat, and Facebook, use the hashtag #MeToo to indicate that they, too, have experienced sexual harassment, and to make it apparent that an insurmountable number of women have experienced sexual harassment, whether it be at work, at the gym, at home, or in a public arena. #MeToo is used to signify that an alarming number of women experience this type of injustice, however, it has transformed into a community of women that offer each unconditional support in light of such traumatizing circumstances.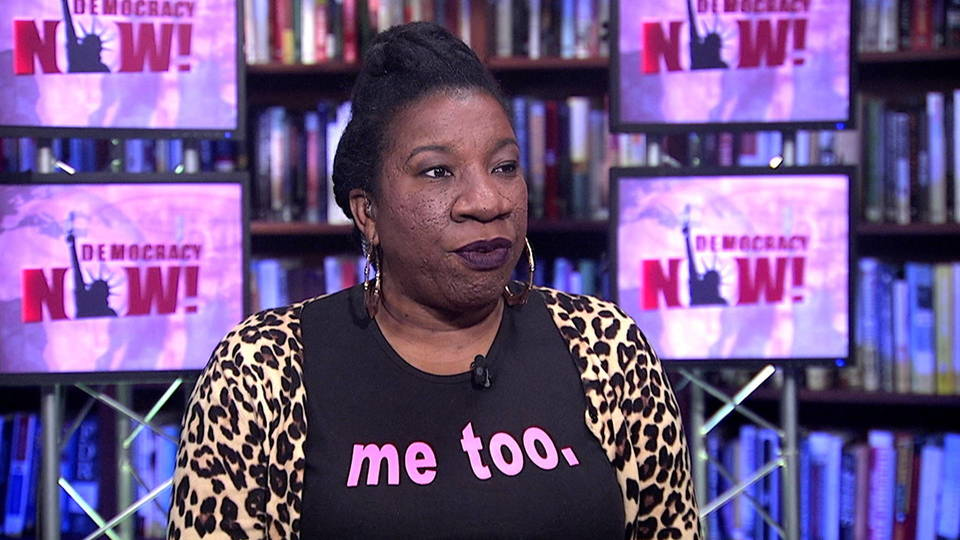 Image: Tarana Burke, founder of the #MeToo movement. Source: https://www.democracynow.org/2017/12/19/headlines/metoo_founder_tarana_burke_to_drop_times_square_new_years_ball
#TIMESUP, started by over 300 women in Hollywood, is an initiative that protects women who experience sexual harassment in the workplace.6 This initiative, unlike #MeToo, is not just a hashtag campaign, rather, it aims to directly influence lawmakers to strengthen and enforce laws against workplace sexual harassment, as well as offering women legal fees through donations put forth by, mostly, women in Hollywood.6 Studies show that in every major working industry, women are the targets of sexual harassment more often than men, making this an essential campaign.7 The hashtag is used to denote that the time is up for men sexually harassing women in the workplace, and that women will no longer be silenced and oppressed. #TIMESUP also offers women support from other women in light of sexual harassment.
Image: Jon Mannion/Creative Commons
#MeToo and #TIMESUP are both catalysts for social change, as well as for legal reform and implementation. But it is the nature of what they are that make their existence so interesting; they are social movements. They are not laws or pieces of legislation, rather, they are socially constructed movements that are being utilized to push for the law on the books to be implemented in real life cases.
So people all over the world are pushing to solve this legal problem without actually using law. I argue the effectiveness of this approach is greater than using law; if the problem lies within the implementation of law, how can we know that trying to use law as a solution to the problem will actually work? I think social cohesion, unambiguous communication, and activism are the most effective ways to combat this issue on such a large scale; you can't begin to tackle the problem if the problem is not first universally understood.
Women Collaborate to Help Other Women: Fury Fuels Us
The general public, if asked, would most likely agree that sexual harassment is wrong, whether it be legally, morally, or otherwise. It's just something you don't do. This legal consciousness has been amplified in the last year given the fact that the President of the United States is popularly considered a pervert. Someone who holds that much power, and is willing to abuse it to sexually harass women, not only negatively impacts women (in terms of their mental health and self-esteem),8 but it degrades the seriousness of sexual harassment in general.
To elaborate on this, a study conducted by Guizzo et al. explores the tendency for individuals to collaborate in light of sexual objectification. The authors conclude that women were more likely than men to collaborate and be active against female objectification once visually seeing this objectification occur.9 The authors note that this collectiveness between women for women is fueled by anger. I think that one main reason these social movements have gained such traction is because a perpetrator of sexual harassment is now at the forefront of the lives of Americans, and his Presidency has an impact on women around the world. Seeing a sexual harasser like Trump in a position of power incites anger and fury, which pushes women to form a collective to fight back against his patriarchalstance (patriarchy: when men and women are situated in a world where men are in power and women are subordinate to this power).10
If these sexually objectifying behaviours were to be normalized (which is a scary, yet real possibility) it has the potential to increase the danger women face in sexually objectifying situations.11 In addition to this, normalizing the sexual objectification of women perpetuates the notion that women are not as valuable as men, which creates an even bigger inequality between men and women.11
In my opinion, since the normalization of sexually objectifying women has become a possible reality, given the perpetrator status of Trump, the serious threat of having someone like Trump in office has motivated the surge of support women's movements have gotten.
Discussion and Future Directions
I strongly believe that a solution to this problem, namely that unequal power dynamics between people like Trump and his victims help create the instances where he deems it OK to sexual harass them, coupled with the fact that he has not been brought to justice, lies within us—members of society that are passionate about the fair and equal treatment of both women and men alike.
Through our dedicated activism, and through continuously shedding light on this timely and appalling issue, I believe our efforts will create such a wave going forward that lawmakers and policymakers will have no choice but to hear our voices and listen to what we're saying: sexual harassers should be condemned by the laws on the books; these clearly defined laws should be put into action, even if it's to condemn the actions of a powerful public figure. No exceptions.
My final message to my fellow feminist activists is this: Keep up with this fight against the unlawful objectification of women, and keep aiming to bring perpetrators to justice. Keep being loud, keep standing tall, and keep on striving for justice while pointing your figure at the unequal power dynamics between Trump and his victims. Spread #MeToo and #TIMESUP like wildfire. Attend Women's Marches. Don't ever get discouraged; look at the strides we've made in this past year, such as holding various powerful figures accountable for their sexually predatory behaviour, coupled with having their careers stripped from them as a result (like Harvey Weinstein).12 This isn't criminal accountability, but it's a step in the right direction.
Through solidarity, communication, and support, who knows what we can collectively accomplish in the years to come…
It gives me hope.
Endnotes
1 Henderson, Barney. 2016. "Donald Trump makes rare apology after video emerges of him making sexually aggressive comments about women." The Telegraph, October 8. Retrieved February 7, 2018 (http://www.telegraph.co.uk/news/2016/10/07/donald-trump-on-groping-and-k...).
2 Cohen, Claire. 2017. "Donald Trump sexism tracker: Every offensive comment in one place." The Telegraph, July 14. Retrieved February 7, 2018 (http://www.telegraph.co.uk/women/politics/donald-trump-sexism-tracker-ev...).
3Kurtzleben, Danielle. 2016. "Here's The List of Women Who Accused Donald Trump ofSexual Misconduct." National Public Radio, October 20. Retrieved on February 7, 2018 (https://www.npr.org/2016/10/13/497799354/a-list-of-donald-trumps-accuser...).
4 West Virginia Foundation for Rape Information and Services. 2011. United States Code, Title 18, Part One, Chapter 109A- Sexual Abuse. April.
5 Borge, Jonathan. 2018. "Who Started The Me Too Movement?" InStyle, January 7. Retrieved February 7, 2018 (http://www.instyle.com/news/who-started-me-too-movement).
6 Littleton, Cynthia. 2018. "Hollywood A-Listers Launch Time's Up Initiative to Fight Sexual Harassment Across the U.S. Workforce." VarietyJanuary 1. Retrieved February 7, 2018 (http://variety.com/2018/biz/news/times-up-sexual-harassment-shonda-rhime...).
7 Hersch, Joni. 2011. "Compensating Differentials for Sexual Harassment." The American Economic Review 101(3):630-634
8 Krahé, Barbara and Anja Berger. 2017. "Longitudinal Pathways of Sexual Victimization, SexualSelf-Esteem, and Depression in Women and Men."Psychological Trauma: Theory, Research, Practice, and Policy 9(2):147-155
9 Guizzo, Francesca, Mara Cadinu, Silvia Galdi, Anne Maass and Marcella Latrofa. 2017. "Objecting to Objectification: Women's Collective Action Against Sexual Objectification on Television." Sex Roles.
10 Hunnicutt, Gwen. 2009. "Varieties of Patriarchy and Violence Against Women: Resurrecting 'Patriarchy' as a Theoretical Tool." Violence Against Women15(5):553-573
11 Gervais, Sarah J. and Sarah Eagan. 2017. "Sexual Objectification: The Common Thread Connecting Myriad Forms of Sexual Violence Against Women." American Journal of Orthopsychiatry 87(3):226-232.
12BBC News. 2018. "Harvey Weinstein timeline: How the scandal unfolded." BBC, February 6. Retrieved February 7, 2018 (http://www.bbc.com/news/entertainment-arts-41594672).