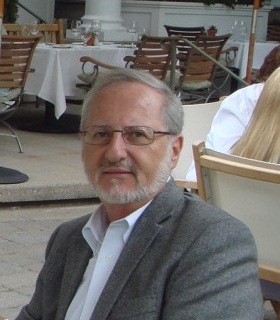 Professor Harvey Shear
Ph.D. University of London (UK) – Freshwater ecology
B.Sc. University of Toronto - Botany
I teach three undergraduate courses on:
1) World Freshwater Resources (GGR 288)
2) The Environment: Perspectives from Economics and Ecology (ECO 373)
3) The Great Lakes: A Sustainable Natural Resource? (GGR 348)

I am also the science instructor for the Environment-Geography internship program (JEG 400/401).
I teach a core graduate course on Ecosystem Science (SSM 1050) in the Master of Science in Sustainability Management program.
I have published numerous scientific papers on aquatic ecology and management, on ecological and sustainability indicators for the Great Lakes, and on the hydrology and nutrient regime in Lake Chapala, Mexico's largest lake (see Publications).
I developed a set of sustainability indicators for the Town of Oakville, Ontario as part of its Environmental Strategic Plan. Those indicators are now part of the Oakville State of Environment Report.
Over the years working for the federal government (External Affairs, Fisheries and Oceans and Environment) I have sat on or chaired numerous boards and committees including:
International Joint Commission's Council of Great Lakes Research Managers

Board of Directors, Great Lakes Observation System

Board of Directors, Citizens' Environment Watch

Town of Oakville Environmental Strategic Plan Advisory Committee.

Canadian Chair of the Biennial State of the Lakes Ecosystem Conference (SOLEC) with USEPA