Current Lab Members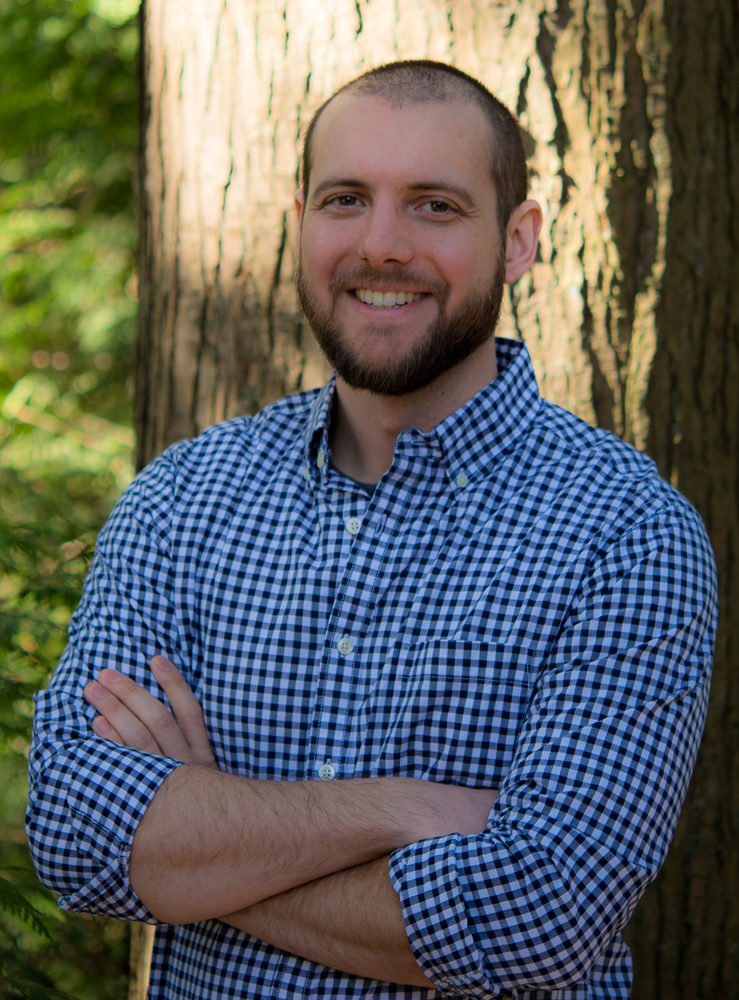 Doug P. VanderLaan, Ph.D.
Dr. Doug P. VanderLaan, Director of the Biopsychosocial Investigations of Gender Laboratory, is an Assistant Professor in the Department of Psychology at the University of Toronto Mississauga and a Collaborator Scientist in Child and Youth Psychiatry at the Centre for Addiction and Mental Health in Toronto. Prior to these appointments, he completed a postdoctoral fellowship at the Centre for Addiction and Mental Health, a Ph.D. and M.Sc. in Psychology at the University of Lethbridge, and a B.A. (Hon.) in Psychology at McMaster University.
Email: doug.vanderlaan@utoronto.ca
​
Malvina Skorska Ph.D., Postdoctoral Fellow
Malvina is a Brain Canada - Kids Brain Health Network postdoctoral fellow working on a brain imaging project of adolescents with gender dysphoria in relation to hormone therapy. She received a PhD from the Department of Psychology at Brock University (St. Catharines, ON) in October 2016. Her master's and doctoral work focused on biological/physical correlates (e.g., height, facial structure, birth weight, fraternal birth order) related to sexual orientation. In addition to the brain imaging project, she is continuing to work on projects related to the development of sexual orientation in the BIG lab. In her free time you can find her outdoors, reading, visiting wineries, and traveling.
Email: malvina.skorska@utoronto.ca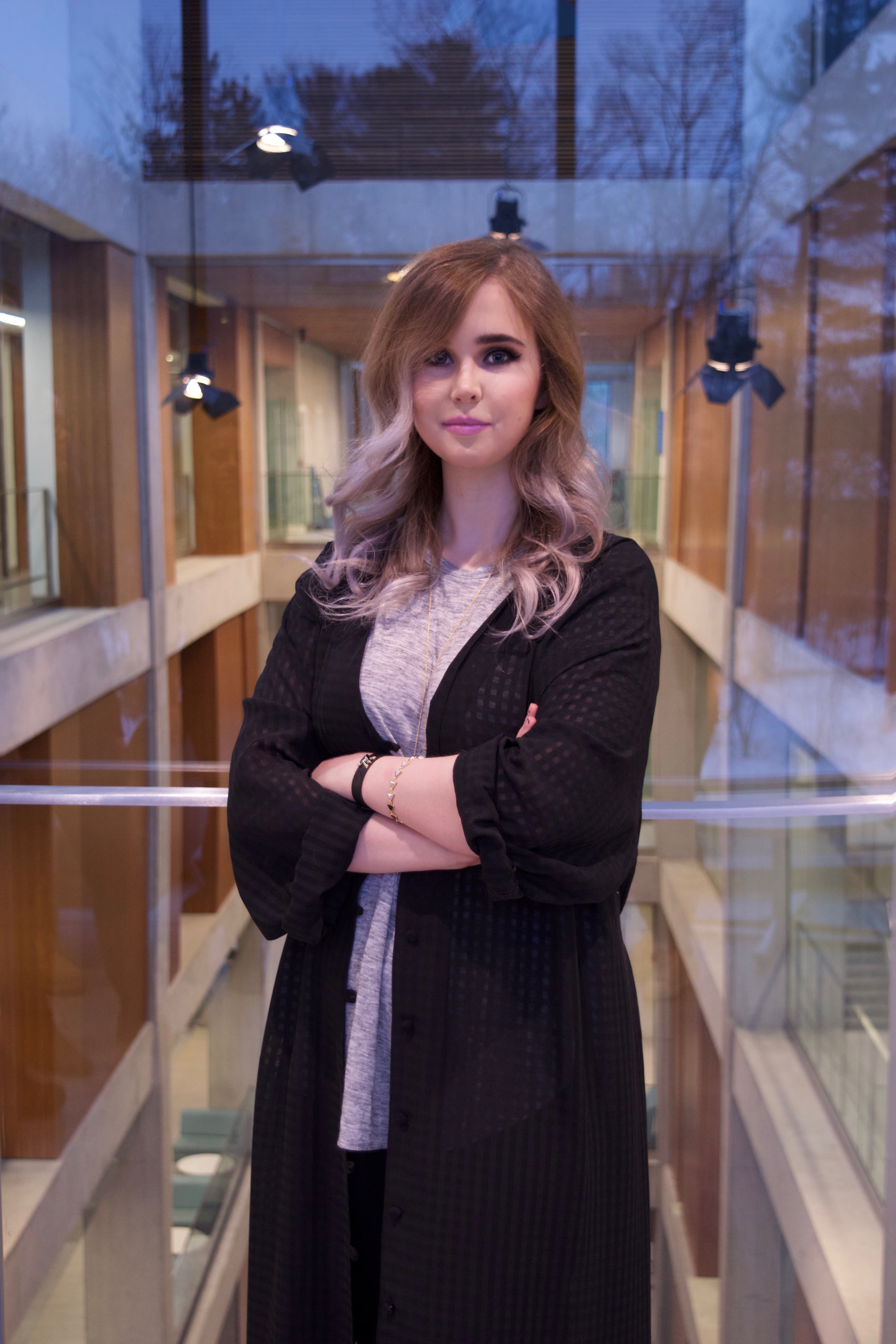 Lindsay Coome, Ph.D. Student
Lindsay is a PhD student in the B.I.G. lab. Her research interests span the fields of biological, evolutionary, and cross-cultural psychology. Her thesis investigates the science of sexual orientation and gender identity. Mostly, she is interested in the evolutionary, genetic, hormonal, and immunological bases for the development of third gender identities in a non-Western culture, Thailand.
Email: lindsay.coome@mail.utoronto.ca
Personal Website: lindsaycoome.com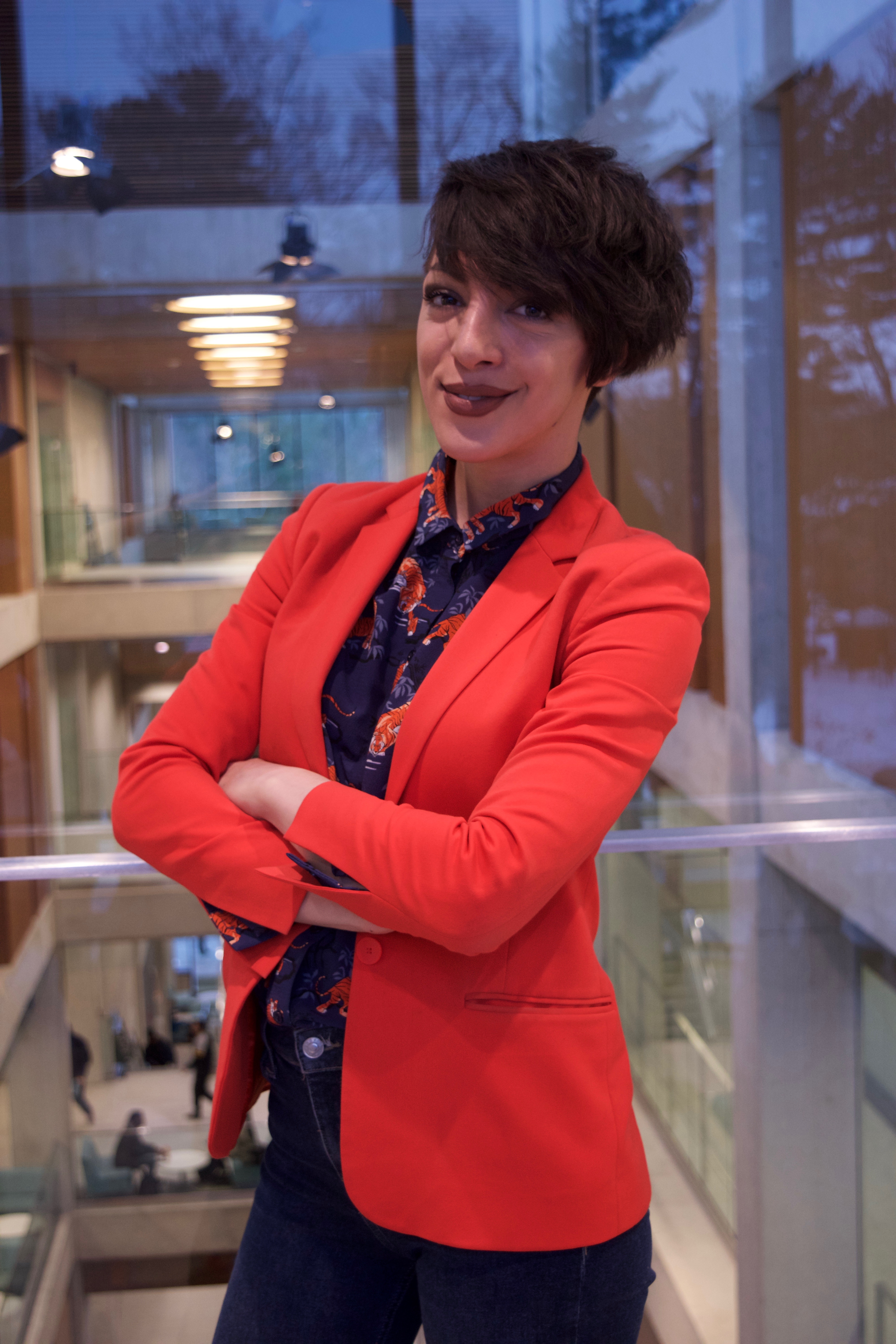 Diana Peragine, Ph.D. Student
Diana is an NSERC Doctoral Scholarship Holder with an interest in social neuroscience, feminist research, and science outreach. She studies sexual development from an experiential perspective, emphasizing how one's social position "writes on the body" to alter reproductive physiology and behavior. Her Masters research used a unique rodent system to characterize neural correlates of social competition in female-dominated groups, and clarify neuroendocrine mechanisms by which cues conveying subordinate status can delay puberty for life. This work underscores the importance of including females in research on aggression and intrasexual competition, and highlights a new role for GnIH in mammalian reproductive maturation. Diana's dissertation research explores the developmental psychobiology of human sexual motivation, asking how sex and social position (i.e., gender) steer brain development to produce differences in sexual desire and sensation.
Off the clock, Diana enjoys bringing science out of the lab and into the streets with Science Rendezvous and ROM Friday Night Live, and has founded several outreach initiatives, including the SRSF STEM Education Scholarship, the Sexuality Interest Network (SIN), and SEXposium Science Outreach Conference.
Email: d.peragine@utoronto.ca
A. Natisha Nabbijohn, M.A. Student
Natisha is a SSHRC award holder and is currently working on her M.A. in Psychology. Her graduate work focuses on children's appraisals of gender variant expression. Her other research interests include studying how various social, environmental, and biological factors influence mental health. In particular, much of her previous research experience focused on childhood gender expression and its relationship with psychological well-being.
Email: aysha.nabbijohn@mail.utoronto.ca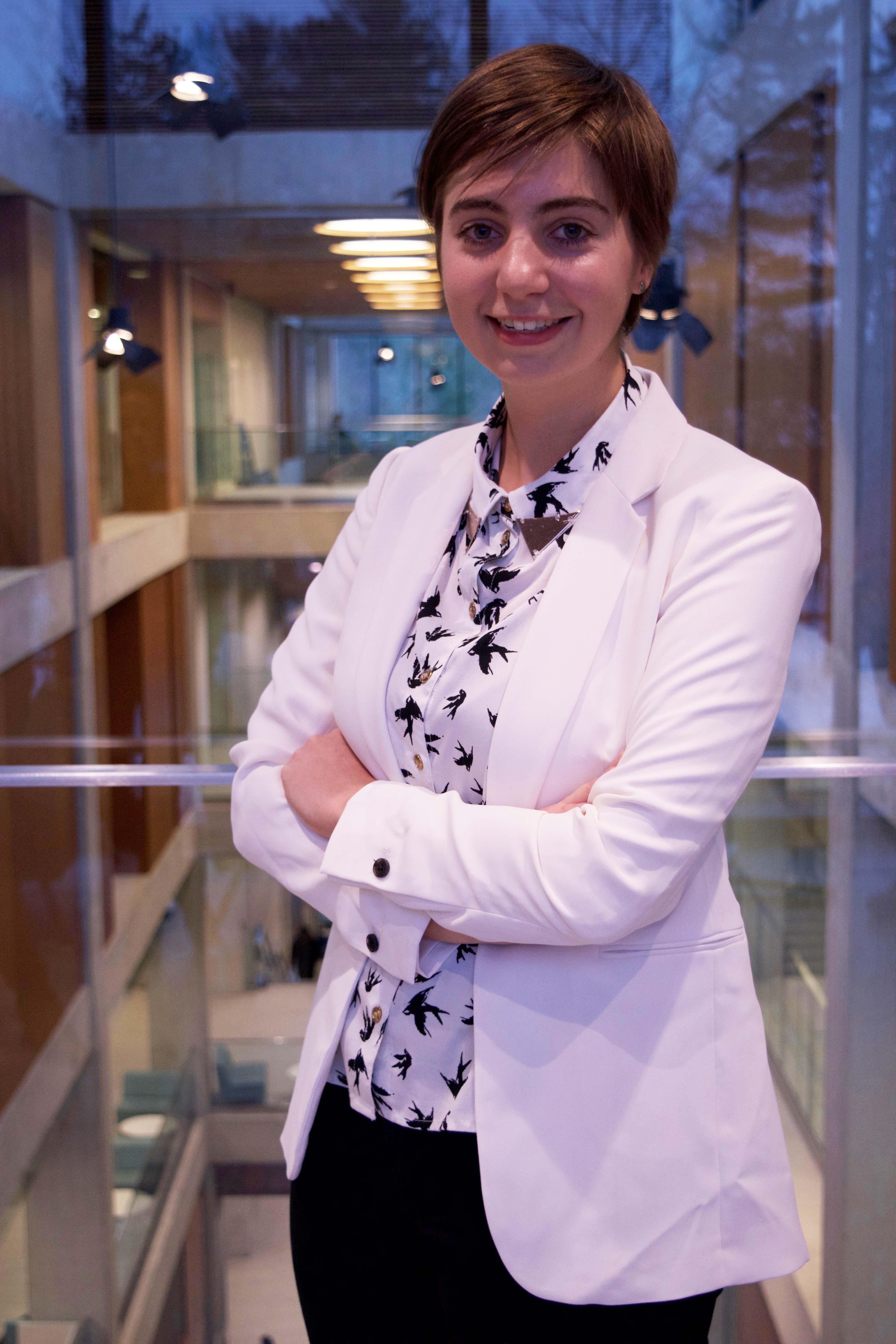 Nina van Bruggen, M.Sc. Student
Nina is an international visiting graduate student from Utrecht University in the Netherlands. She is hoping to obtain her Master's in Neuroscience & Cognition in the summer of 2018. During her studies she developed an interest in studying gender and sexuality. During her Master's, she has analyzed structural MRI scans from preterm born and very low birth weight adults. She also completed a Minor in Science Education & Communication. In her spare time, Nina likes to explore Toronto on her bike, listen to indie music and read and write poetry.
Email: n.vanbruggen@mail.utoronto.ca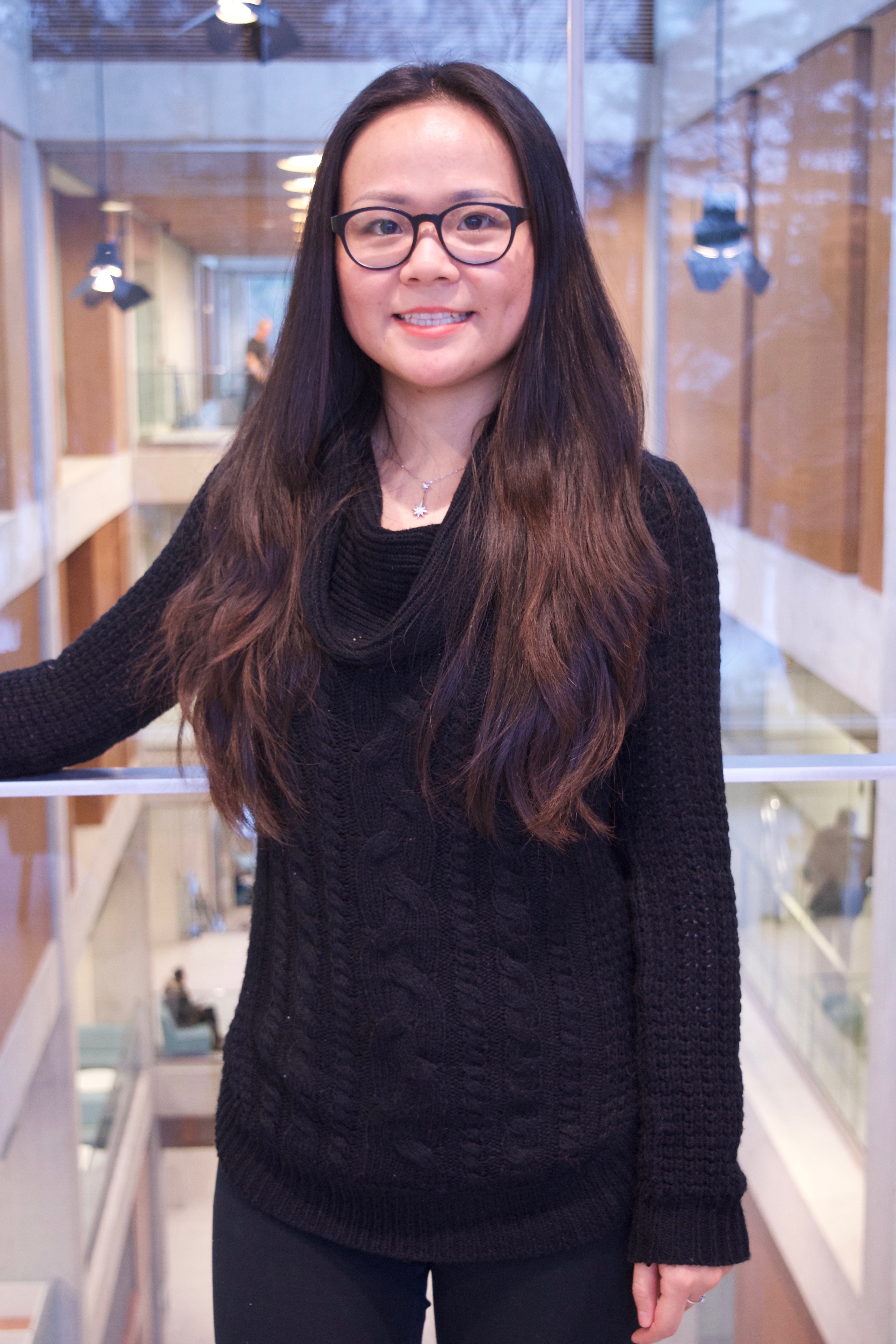 ​
Miao Qian, Graduate Student Collaborator
Miao is a Ph.D. student in the lab of Dr. Kang Lee at the Ontario Institute for Studies in Education (OISE). Her collaborations with the BIG Lab focus on understanding how children's social preferences are shaped by others' race, gender, and gender expression. This work takes place cross-culturally in Canada and China.
Email: miao.qian@mail.utoronto.ca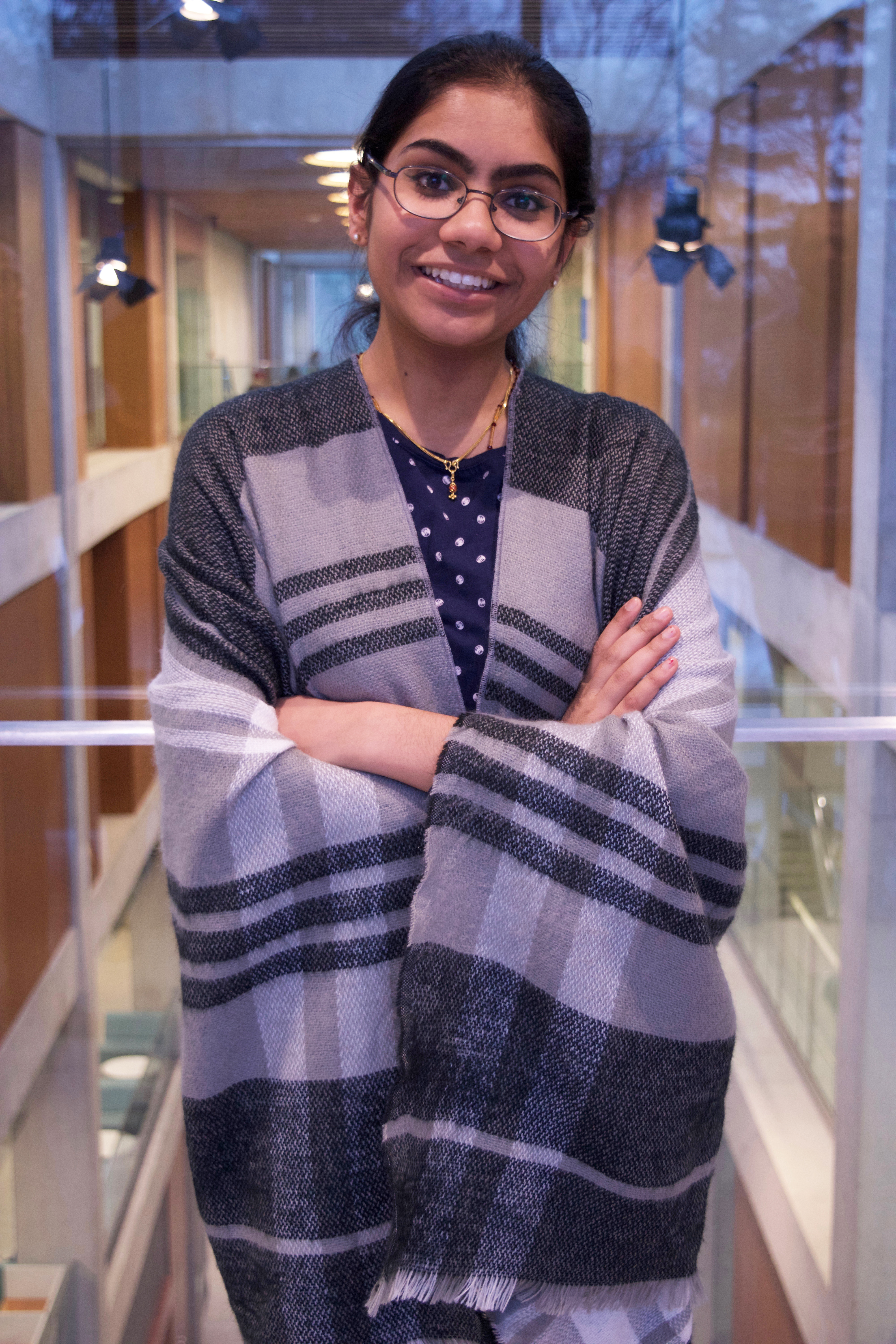 Joanna Matthews, B.Sc. Candidate and Research Assistant
Joanna is a second-year undergraduate student pursuing a double major in Biology for Health Science and Psychology. She is particularly fascinated how sociocultural factors and parenting styles influence child mental health and gender non-conformity. Her current research task focuses on finding the implications of children's books based on gender non-conformity. In her spare time, Joanna enjoys outdoor activities, poetry, and learning about different cultures.
Email: j.matthews@mail.utoronto.ca

Adhm Zahran, Research Assistant
Adhm is a third-year undergraduate student at U of T pursuing a Double Major in Biology for Health Science and Psychology. He is especially intrigued by the underlying, and sometimes competing, biological and sociological factors that affect gender identity formation. He is currently a research assistant under the supervision of Ph.D. student Lindsay Coome studying the correlates of sexual orientation. In his spare time, Adhm likes to go to the gym and play video games.
Email: adhm.zahran@mail.utoronto.ca​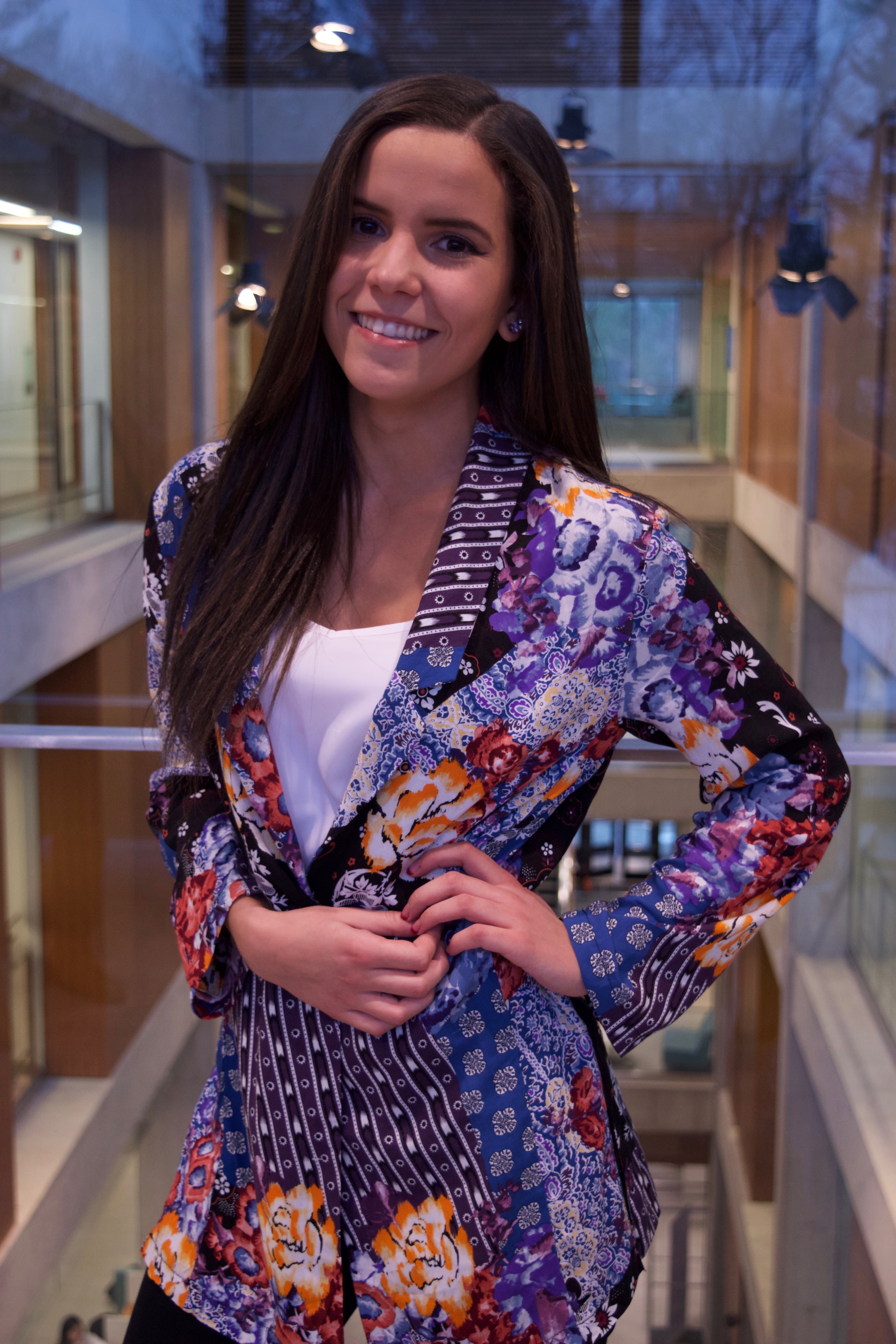 Allana Braga, ROP Student
Allana is a third-year undergraduate student studying Forensic Anthropology. Her work in the Big Lab focuses on physical development correlates of sexual orientation.
Email: allana.braga@mail.utoronto.ca​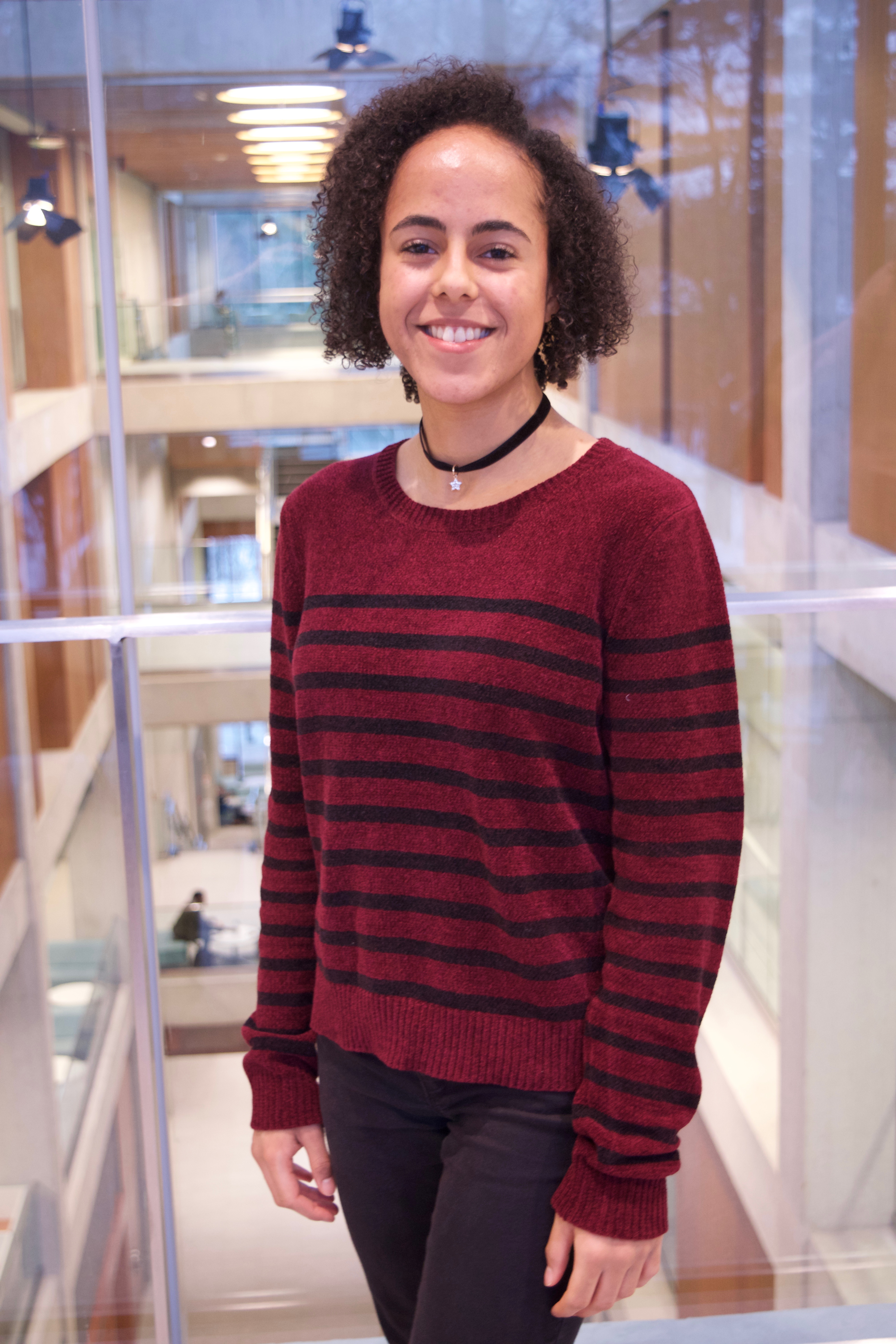 ​
Nicole Preddie, IRP Student
Nicole is a third-year undergraduate Psychology student. She is working on projects examining how gender and age influence children's toy preferences.
Email: nicole.preddie@mail.utoronto.ca
​​
Simran Isani, ROP Student
Simran is a second-year undergraduate student in Biology and Psychology. She is working on a study examining children's appraisals of others based on their gender and gender expression.
Email: simran.isani@mail.utoronto.ca
Jeffrey Loch, IRP Student
Jeffrey is an undergraduate Psychology student at UTM. His work in the BIG Lab focuses on understanding the relationship between gender expression and self-harm and suicidal ideation in children.
Email: jeff.loch@mail.utoronto.ca
Boting Gao, IRP Student
Boting is an undergraduate Psychology student. She is studying the effects of culture on interpretations of facial emotional expressions using emojis.
Email: boting.gao@mail.utoronto.ca
Lindsey Thurston, Research Assistant
Lindsey completed her BSc in Biology with a minor in Psychology at The University of Waterloo and her MSc in Neuroscience at Queen's University. Her work in the BIG Lab involves working with a large dataset examining sexuality and gender in Thai participants.
Email: lt2thurs@gmail.com
Lab Alumni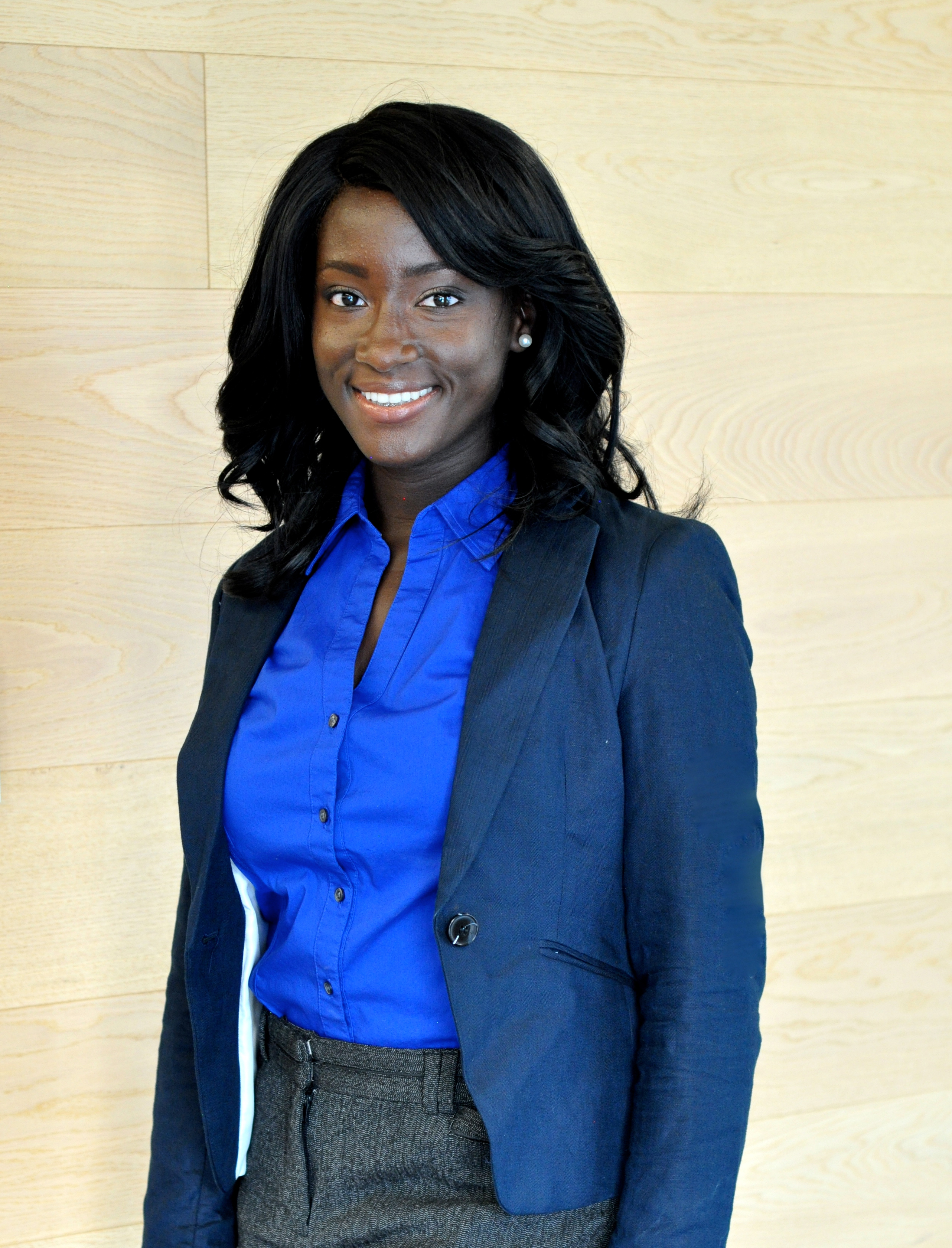 Pamela Adjei, Lab Manager
Pamela is a U of T graduate that specialized in Behaviour, Genetics, and Neurobiology. She is interested in how genetics and environmental factors during early human development impact behaviour and health. Her interest in the B.I.G. Lab was sparked through her various undergraduate psychology courses. Her previous roles on the UTM campus include volunteering UTM Sexual Education Centre. She will be pursuing further studies in Genetic Counselling at McGill University.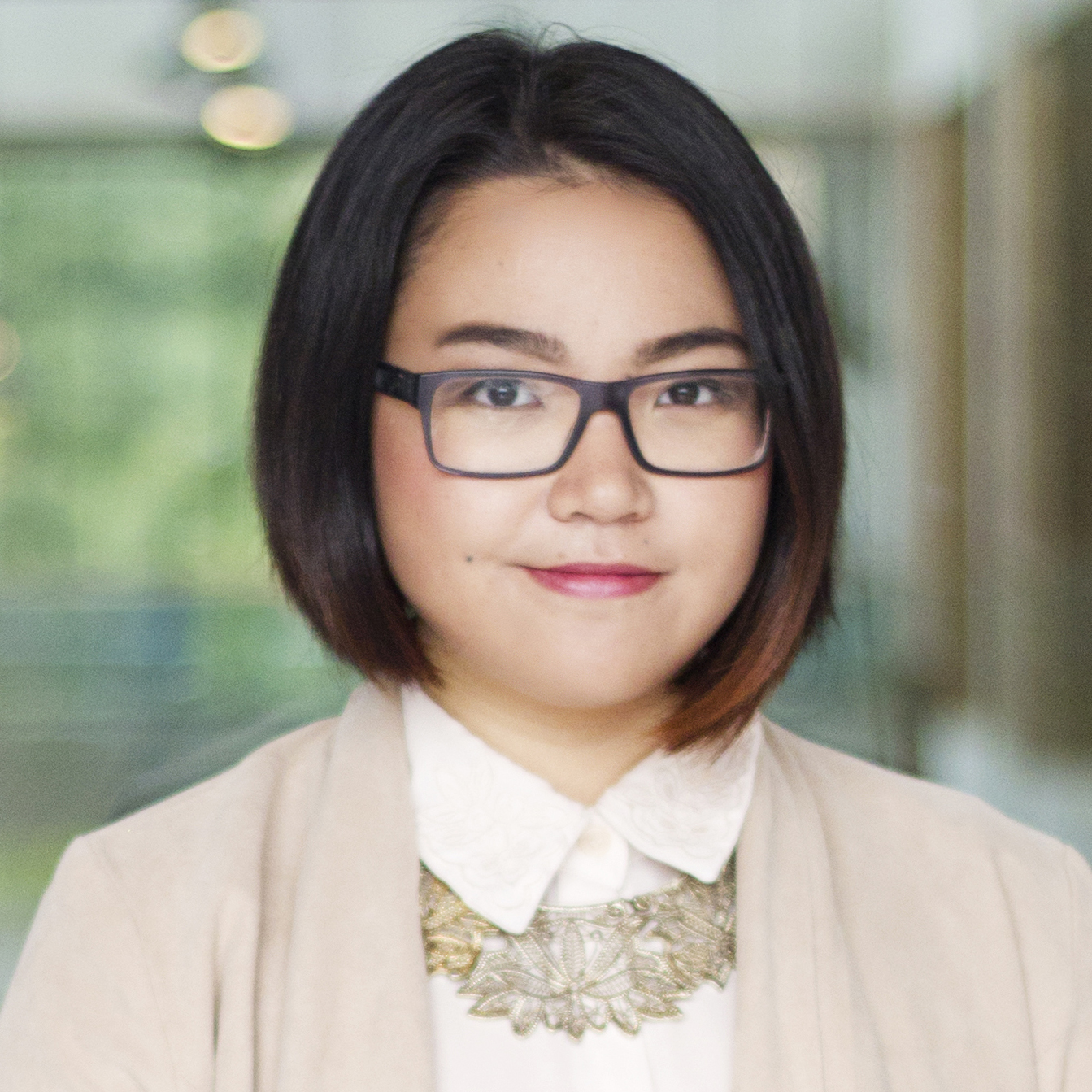 Nicole Raquinio, Research Assistant & Illustrator
Nicole is currently a fourth year Psychology and Anthropology student at UTM. She is also a multimedia artist who has experience mainly in photography, but also in illustration, fine art, graphic design and other media. She has many interests including gender and cultural studies. As an illustrator, Nicole has created visual stimuli for developmental psychology experiments regarding moral emotions and perceptions of gender-related behaviours in children, while also conducting developmental interviews.
Email: nicole.raquinio@mail.utoronto.ca
Anna van der Miesen, Ph.D. Student
Anna is a visiting PhD student from the VU University of Amsterdam, the Netherlands. Anna qualified as a medical doctor at the Faculty of Medicine at the VU University of Amsterdam, the Netherlands and is working as a PhD candidate at the Center of Expertise on Gender Dysphoria. Her research focuses on gender dysphoria/ gender incongruence and autism spectrum disorder.
Email: ai.vandermiesen@vumc.nl
Lisa Bokeloh, M.Sc. Student
Lisa is a visiting student from the Westfälische Wilhelms-University of Münster, Germany where she has completed training in humanistic-systemic counselling. Her past experience includes working in the field of child welfare. She is working toward a Master's in clinical psychology. Her thesis project focuses on gender non-conformity. In her spare time, she enjoys outdoor activities, yoga, salsa, playing acoustic guitar, and studying different languages.
Email: l_boke01@wwu.de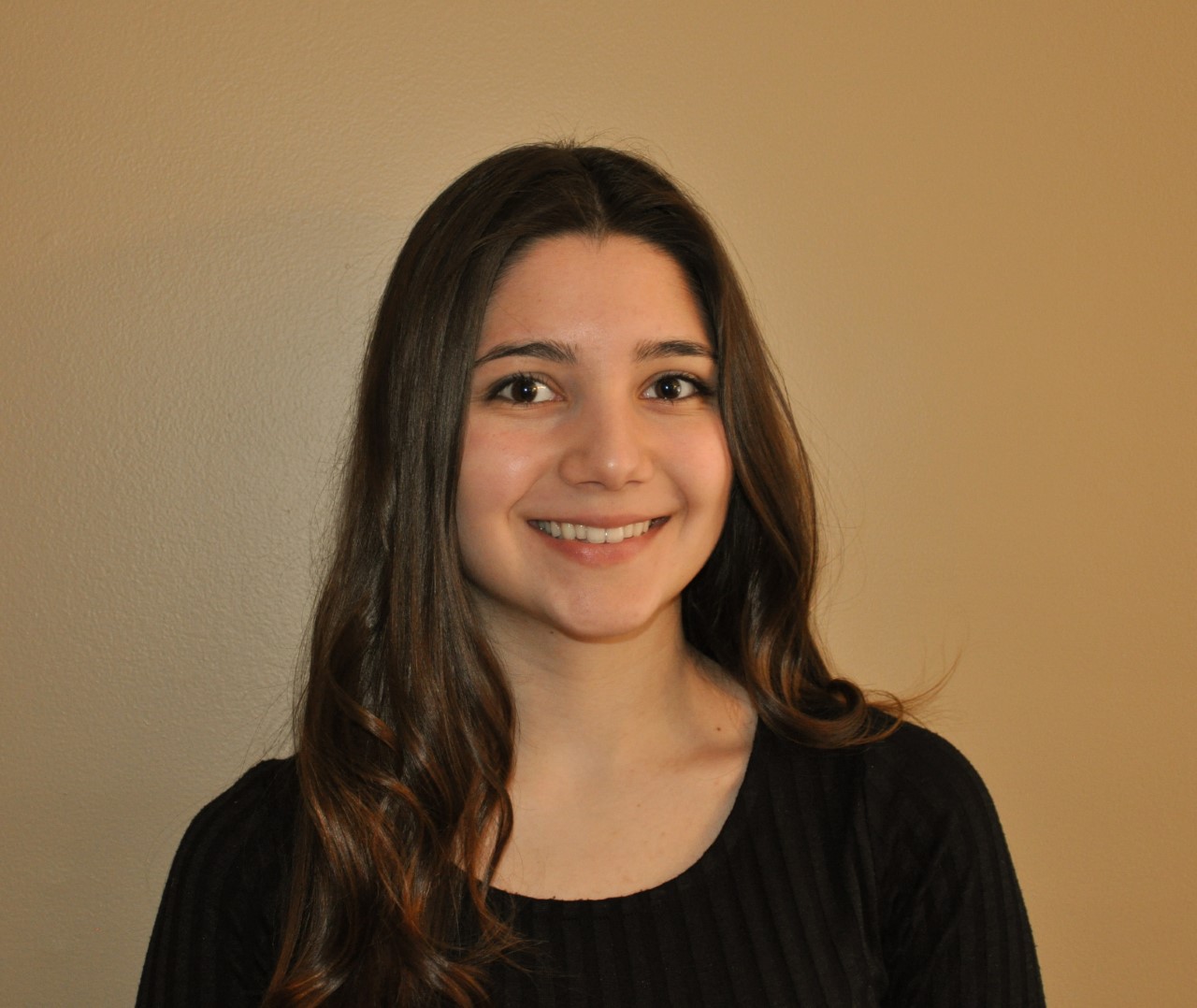 Alanna Santarossa, B.Sc. Honour's Thesis Student
Alanna completed a double major in Biology for Health Sciences and Psychology. Her past research experience includes volunteering at the Centre of Addiction and Mental Health (CAMH), and completing an Independent Research Project (IRP), a Work Study, and an Honour's thesis in the BIG Lab at UTM. As of September 2017, Alanna has been enrolled in the medical program at UTM.
Email: alanna.santarossa@mail.utoronto.ca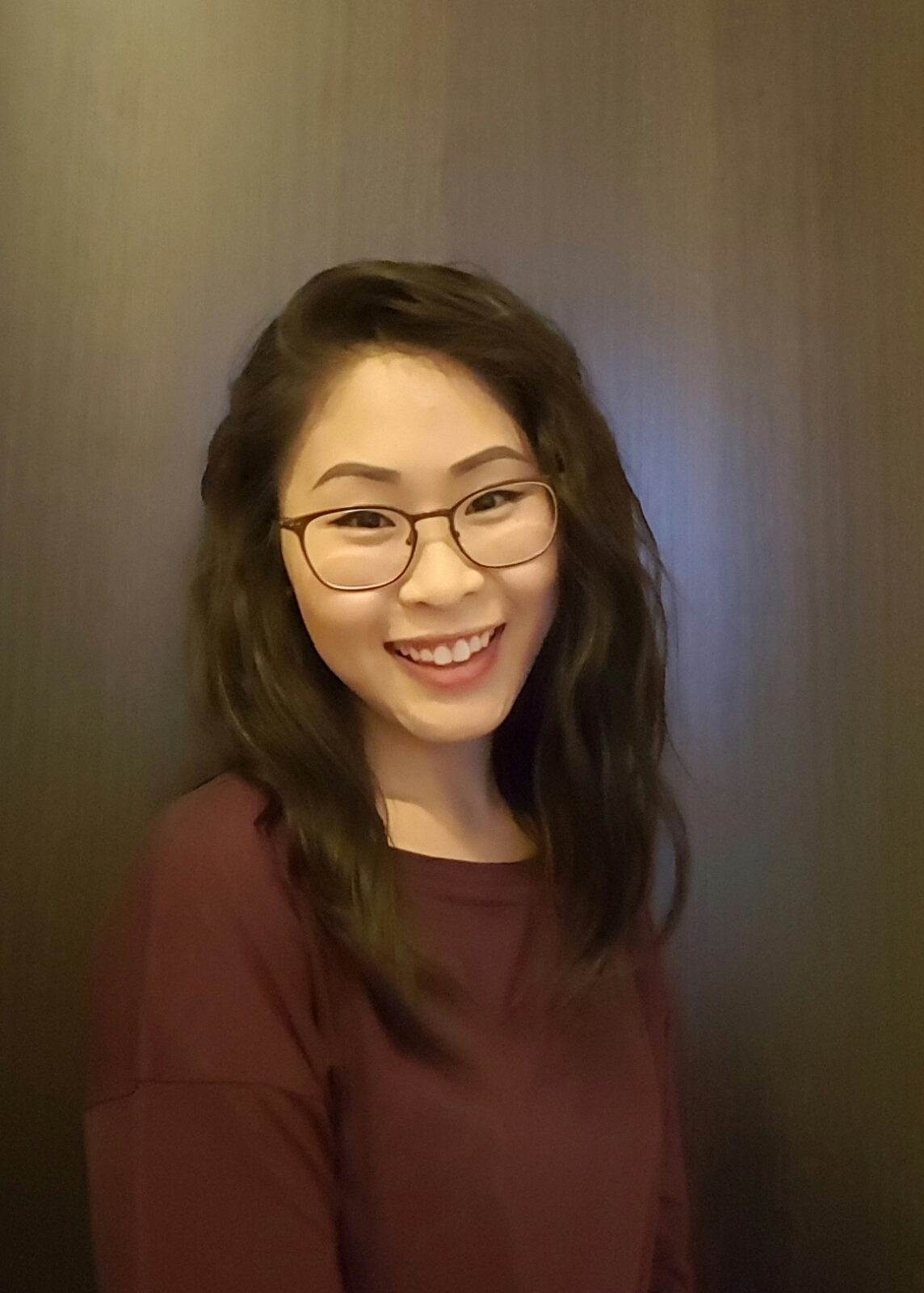 Amy Yang, Research Assistant
Amy is a non-degree student at University of Toronto. She graduated from Western University with a BMSc in Honors Specialization in Microbiology and Immunology. Her interests are in gender, child development, mental health, and of course, immunology. In her spare time, Amy likes to work out at the gym and volunteer at hospitals. Since September 2017, Amy has been enrolled in a program to become an occupational therapist.
Email: amyj.yang@mail.utoronto.ca