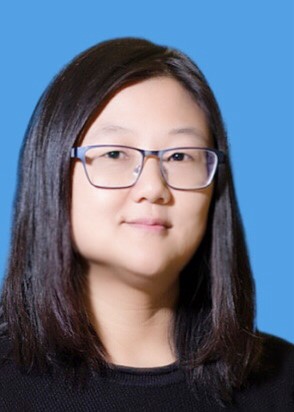 Professor and Chair, Department of Geography, Geomatics and Environment, University of Toronto Mississauga
Graduate Faculty Member, Graduate Department of Geography and Planning, University of Toronto (tri-campus)
Graduate Faculty Member, School of the Environment, University of Toronto
Graduate Faculty Member, Graduate Department of Physical & Environmental Sciences, University of Toronto Scarborough
Cross-Appointed Faculty Member, Institute for Management & Innovation, University of Toronto Mississauga
Member, Center for Global Change Science, University of Toronto
Member, Centre for Urban Environments, University of Toronto Mississauga
Short Biography: Dr. Yuhong He is a Professor and Department Chair (2018-2023) in the Department of Geography at the University of Toronto Mississauga (UTM). She received her Ph.D. in geography from the University of Saskatchewan in 2008 and joined UTM as an assistant professor in 2009. Her research focuses on remote sensing techniques, spatial analysis, climate data, and ecosystem modelling of natural or managed systems. Her approach exploits observation windows at various spatial and temporal scales to investigate the linkages between changes in plant biophysical and biochemical traits in relation to environmental and anthropogenic driving factors. Her work has been supported by major grants from various internal and external sources including NSERC, CFI, ERA, et al. Her innovative research at the start of her career has been recognized. She received the Early Researcher Award of Ontario in 2015 and was awarded the Early Career Scholar Award from Remote Sensing Specialty Group at the AAG 2011 annual meeting. Dr. Yuhong He has published more than 60 peer-reviewed journal articles and presented over 80 papers at national and international conferences. In 2018, Dr. He co-edited a book entitled High Spatial Resolution Remote Sensing: Data, Techniques, and Applications (CRC Press, Taylor & Francis Group). Dr. Yuhong He served as an associate editor for the Journal of Applied Remote Sensing from 2016-2019, is an editorial advisory board member of the ISPRS Journal of Photogrammetry and Remote Sensing, and a guest editor for remote sensing. Dr. He's past service included as a Director of Remote Sensing Specialty Group in AAG (2012-2014) and the GIS program advisor in Geography at UTM. Dr. He's former students have gone on to remote sensing careers both in academic and in industry.
ACADEMIC POSITIONS AND AWARDS
2018 - 2023 - Department Chair, Department of Geography, University of Toronto Mississauga
2019-2022 - Editorial Advisory Board member, the ISPRS Journal of Photogrammetry and Remote Sensing
2019 - Dean's special merit award for excellence, University of Toronto Mississauga
2018 - Dean's special merit award for excellence, University of Toronto Mississauga
2017 - The E. A. Robinson Teaching Excellence Award, University of Toronto Mississauga
​2017 - Dean's special merit award for excellence, University of Toronto Mississauga
2016 - Dean's special merit award for excellence, University of Toronto Mississauga
2016-2019 - Associate Editor, the Journal of Applied Remote Sensing
2016-2019 - Editorial Advisory Board member, the ISPRS Journal of Photogrammetry and Remote Sensing
2015 - Dean's special merit award for excellence, University of Toronto Mississauga
2015 - Early researcher award, Ministry of Research and Innovation - Ontario
2014 - Dean's special merit award for excellence, University of Toronto Mississauga
2013 - Dean's special merit award for excellence, University of Toronto Mississauga
2012 - Director of Remote Sensing Specialty Group (2012-2014), AAG
2011 - Early career award, Remote Sensing Specialty Group, AAG 2012 annual meeting
2011 - Dean's special merit award for excellence, University of Toronto Mississauga
2007 - Chinese government award for outstanding students abroad, China Scholarship Council
2006 - Second best presentation award, Soil and Crop 2006 Conference, Saskatoon
2005 - Paul Simpson-Housley/CAG student award, 2005 PCAG Annual Meetings
2005 - J.H. Richards graduate award for the most outstanding 1st-year graduate student, University of Saskatchewan