Several lake ice projects are underway, with the field sites set up on Cornwallis and Bathurst Islands (Nunavut). Most of the projects use field data in combination with either modelling or satellite data (or both). Three lakes are instrumented with trail cameras to capture the ice and snow conditions throughout the winter, and one lake is instrumented with an ice thickness sensor to measure the ice thickness all season. We use mainly Reconxy trail cameras as they keep working almost all the way down to -40°C, but we have also used StealthCam (these work down to -20°C) and are trying a SpyPoint this coming season (should work down to -30°C). Here are a few images from the last few years (please note the temperature stamp is not accurate).
Hunting Camp Lake, in Nanuit Itillinga (Polar Bear Pass) National Wildlife Area (Bathurst Island, Nunavut)
Pre snow melt: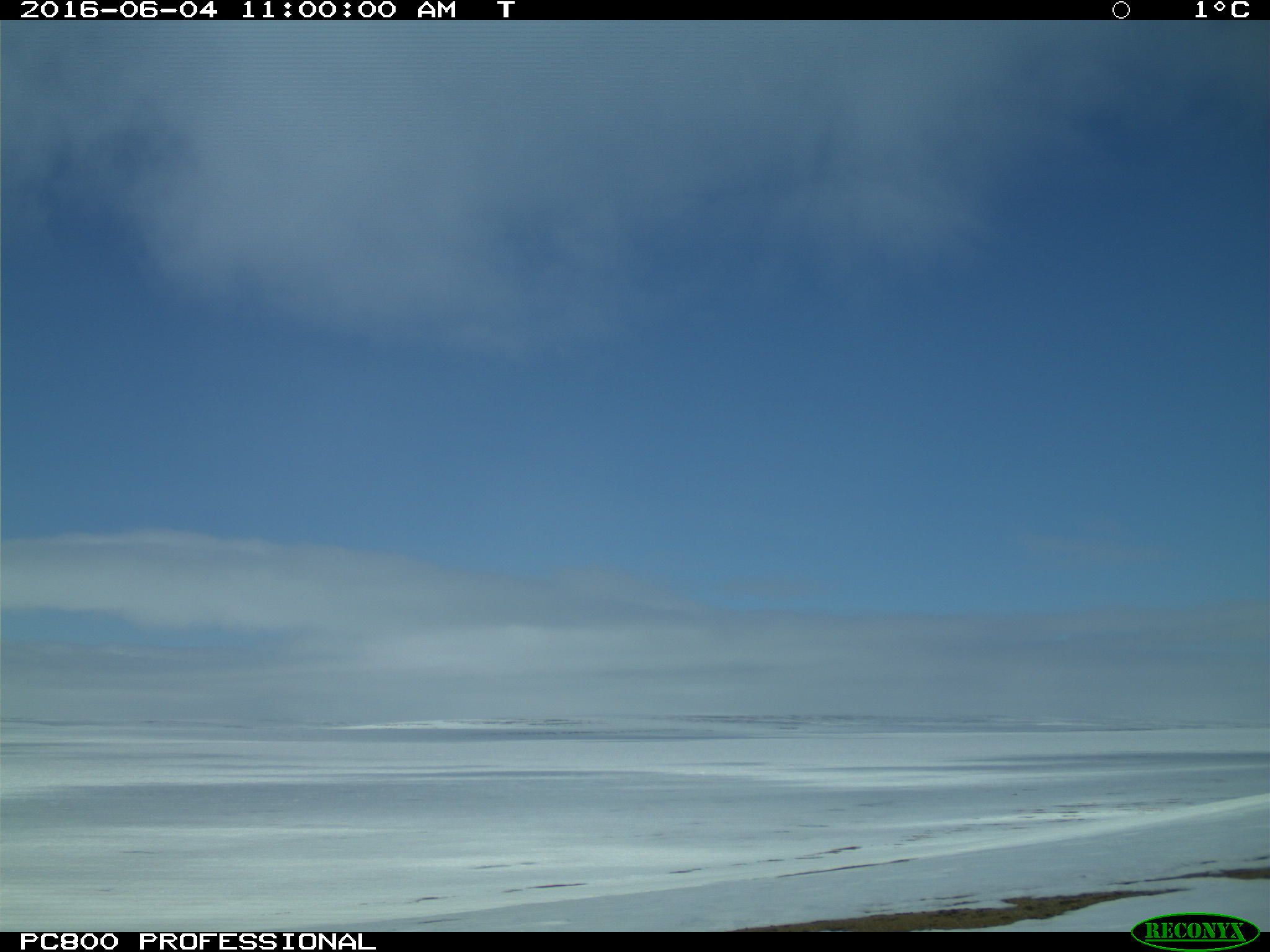 Melt underway: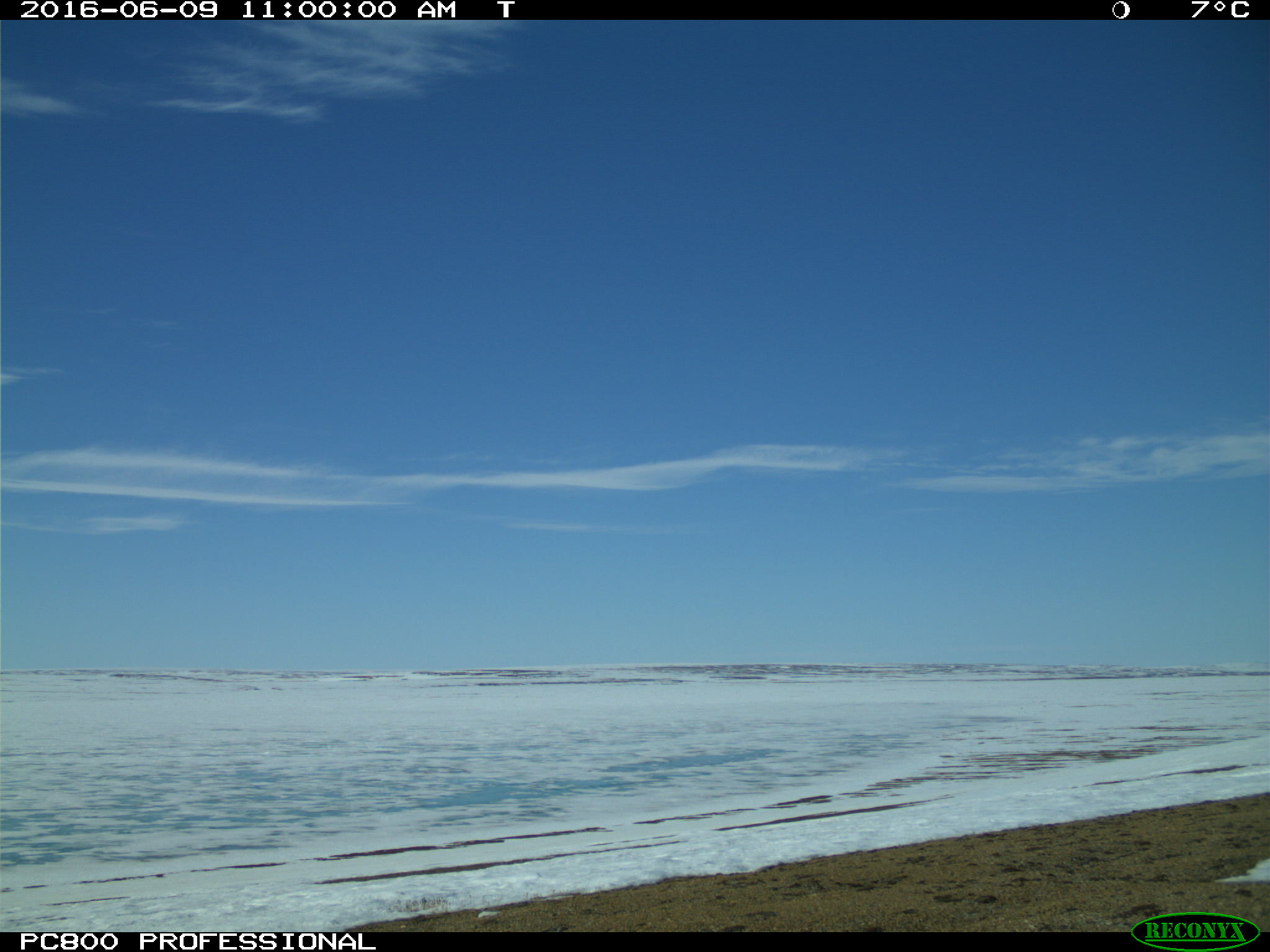 Melt progressing: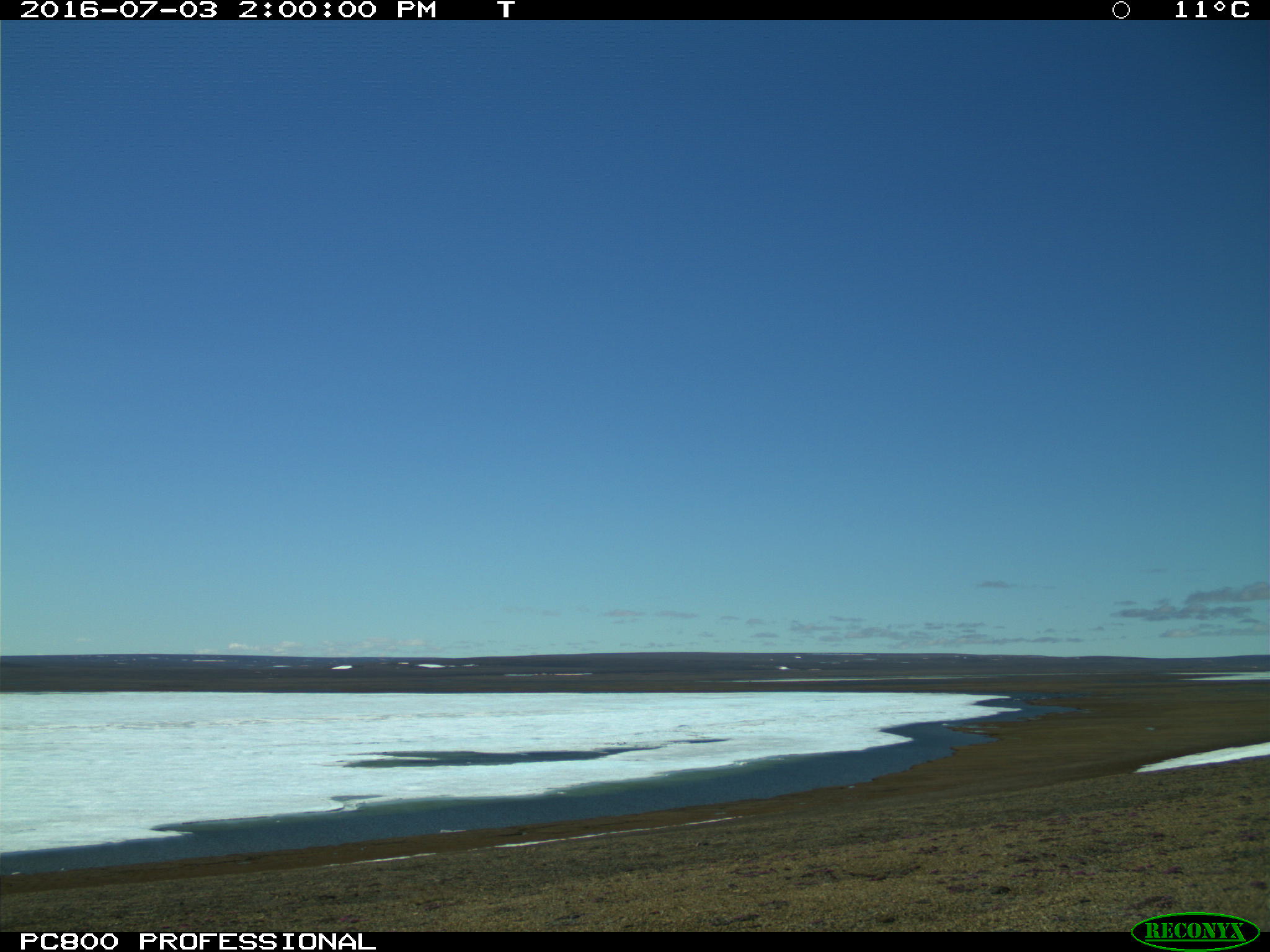 Oops! The camera rotated after some stormy looking weather, but look at the great sunset colours we captured at 2pm!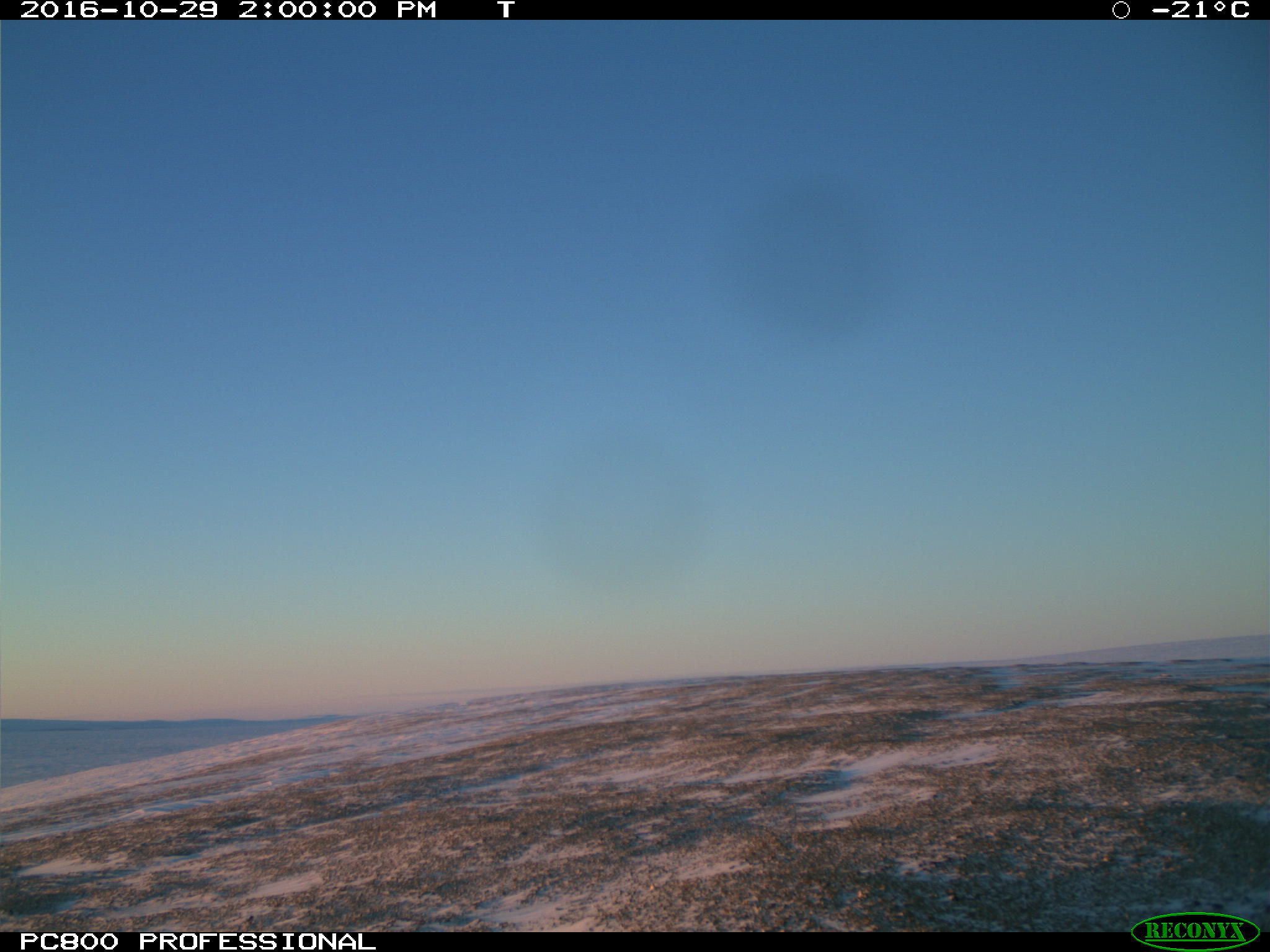 The camera setup, solar panel, battery and stand (and me, working on the wiring!):
Resolute Lake, Cornwallis Island, Nunavut
The setting sun, snow covered lake ice:
Snow covered surface, with drifts, and the sun still low in the sky: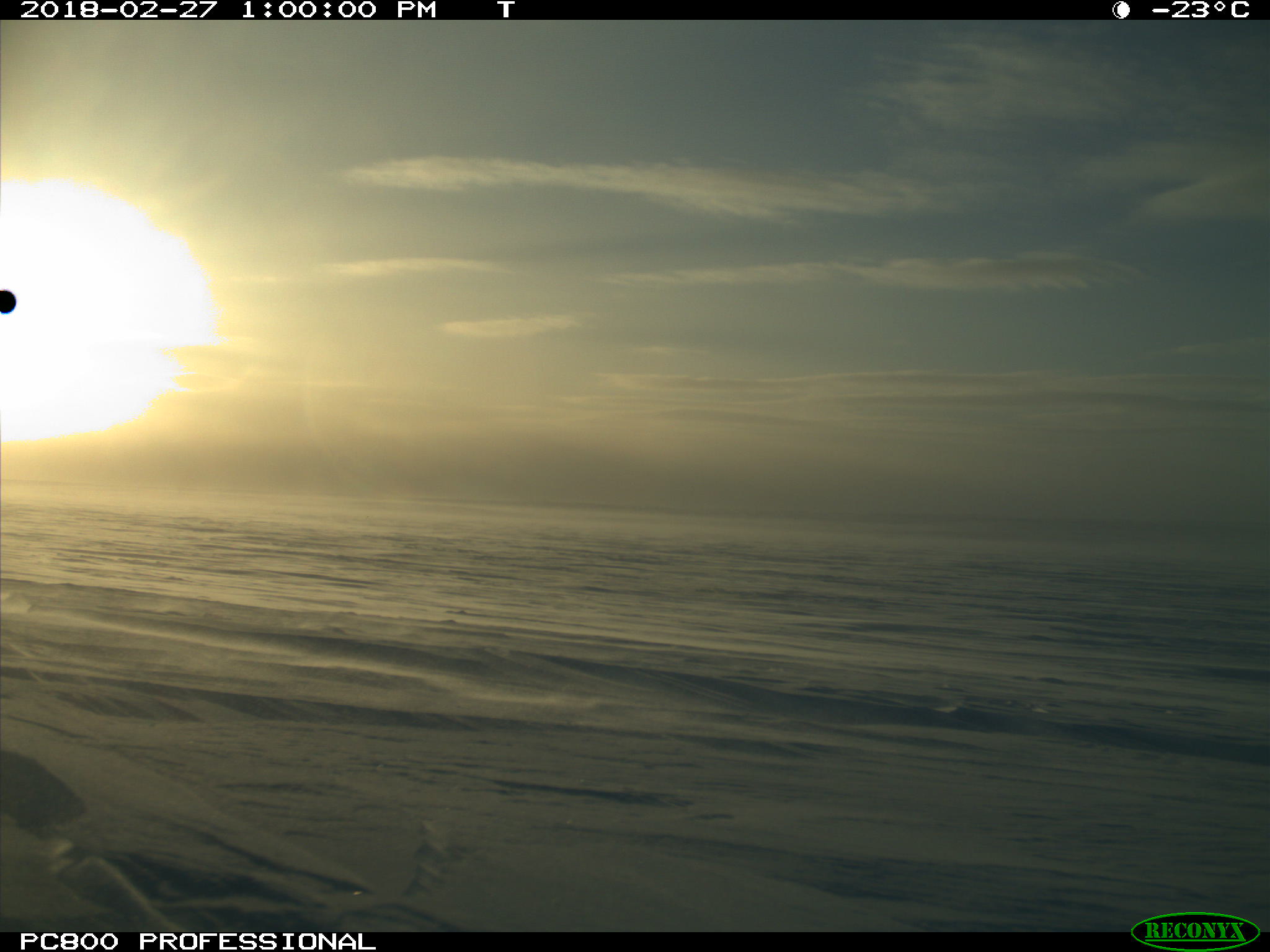 Small Lake (3-mile Lake), Cornwallis Island, Near Resolute, Nunavut
Freeze-up underway, thin skim of ice visible:
Hardpacked snow drifts, looking across the lake: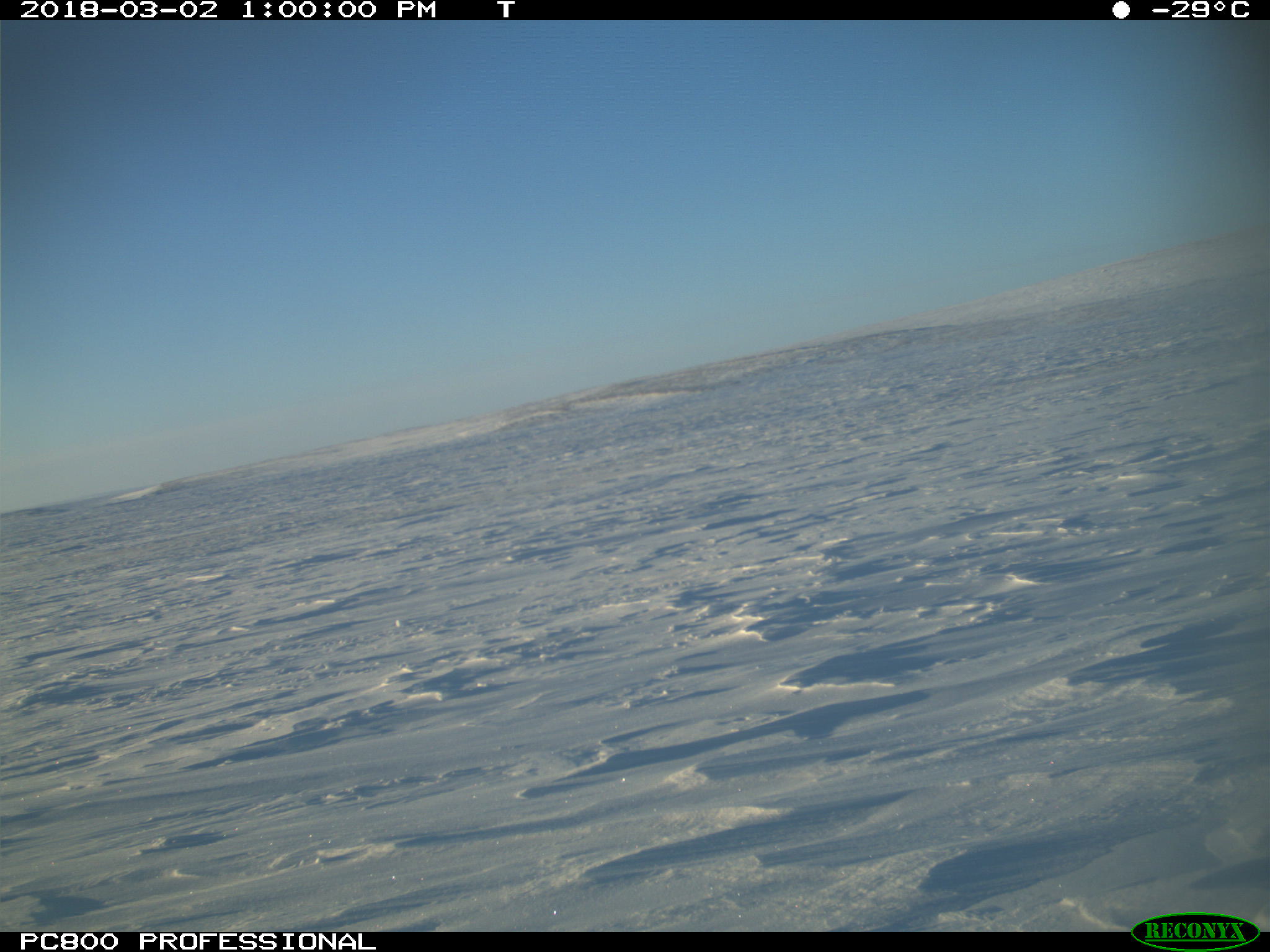 May 2016, drilling the ice! We are sitting in about 1m of ice here, with another ~1m below us: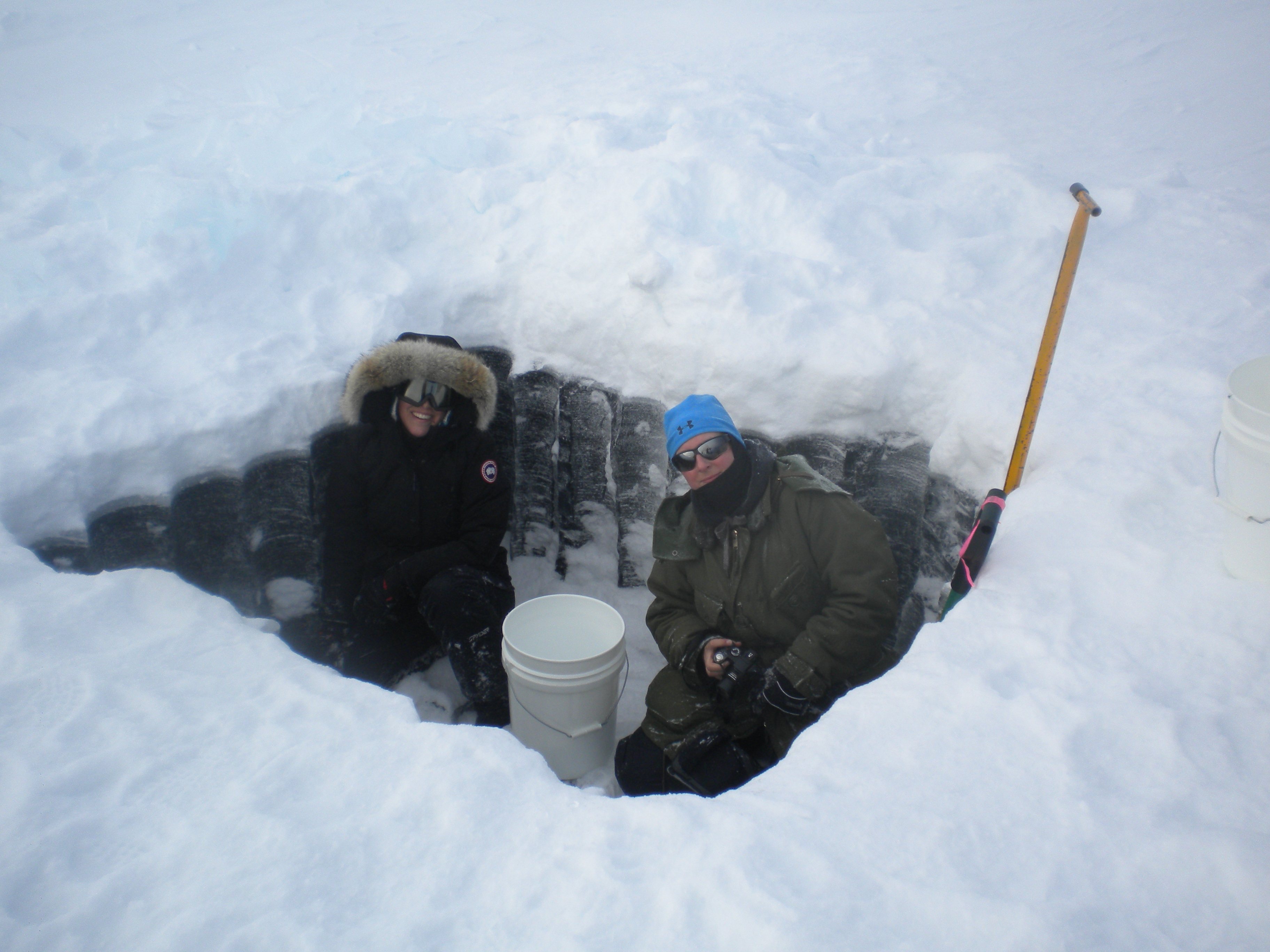 This chunk of ice we pulled out made a great chair: