JULY 2021 - JUNE 2022
June 2022
Congratulations to our former lab member Alexander Axiotis started his full-time job as a Laboratory Technician on June 1, 2022 in GGE at UTM.
April 2022
Dual group meeting to celebrate Alex, Carolyne, Leah, and Mitchell's success in completing their undergrad, MSc, or Ph.D. thesis projects during this past year, welcome many new members to the lab, and plan for summer field season!

April 2022
Congratulations to our lab member Carolyne Qiang who successfully completed her honour's thesis, titled "Impact of COVID-19 Restrictions on Urban Thermal Environment of Edmonton". Carolyne's thesis was awarded the Best Honours Thesis of the year in the GIS and Physical Geography Category.
January 2022
Thrilled to announce that our lab member Leah-Marie Marajh has successfully passed her PhD defence! Warmest congratulations to the newly-made Dr. Leah-Marie Maraj. Thanks go to Leah's primary supervisor Prof. Amrita Daniere, and committee members: Profs. Matthew Adams, Tenley Conway, Sharlene Mollett, and external examiner Prof. Hua Liu.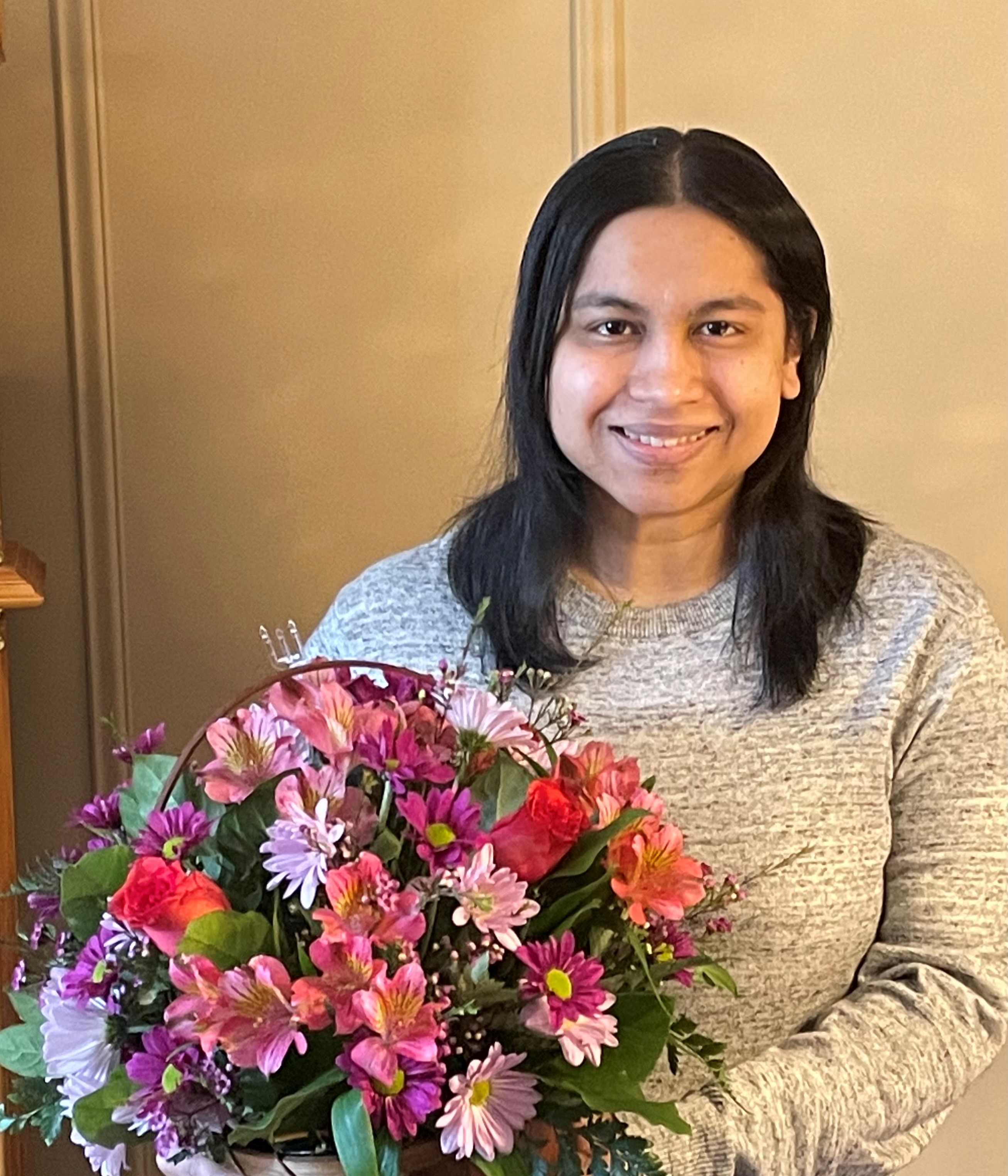 November 2021
Congratulations to our amazing lab graduates - Alexander Axiotis (MSc) and Phuong Dao (PhD) who officially convocated! Congratulations go to all of the 2021 grads.

September 2021
Congratulations to our new MSc student, Daniel Nelson, who is awarded the Oscar J. Marshall Graduate Fellowship from our Graduate Department of Geography & Planning, University of Toronto.