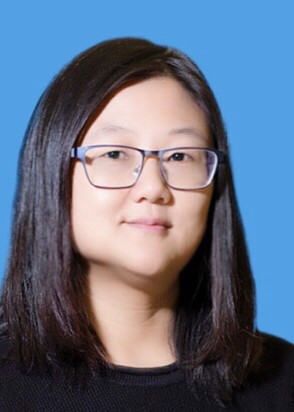 Professor, Department of Geography, Geomatics and Environment, University of Toronto Mississauga
Graduate Faculty Member, Graduate Department of Geography and Planning, University of Toronto (tri-campus)
Graduate Faculty Member, School of the Environment, University of Toronto
Graduate Faculty Member, Graduate Department of Physical & Environmental Sciences, University of Toronto Scarborough
Cross-Appointed Faculty Member, Institute for Management & Innovation, University of Toronto Mississauga
Member, Center for Global Change Science, University of Toronto
Member, Centre for Urban Environments, University of Toronto Mississauga
BIOGRAPHY
Dr. Yuhong He is a Professor in the Department of Geography, Geomatics, and Environment at the University of Toronto Mississauga (UTM). She received her Ph.D. in geography from the University of Saskatchewan (2008) and joined UTM in 2009. Her research employs remote sensing, machine learning, and ecosystem modeling to study changes in natural (grasslands, forests, wetlands) or managed (farmlands and urban) systems. Dr. He has received significant funding from internal and external sources to support her work. She has mobilized multidisciplinary researchers and collaborated with cross-sectoral practitioners for the common goals of understanding how human activities and global changes affect environments and discovering how to make our natural/built environments healthier, more resilient, and adaptable.
With over 90 peer-reviewed journal articles and 100 conference papers, Dr. He and her team have made substantial contributions to remote sensing field. Her former students have also successfully pursued remote sensing careers in academics, government, and industry. She has received several prestigious awards, including the Early Career Scholar Award from the Remote Sensing Specialty Group at the 2011 AAG annual conference, the Early Researcher Award of Ontario in 2015, the E. A. Robinson Teaching Excellence Award of UTM in 2017, and the Desmond Morton Research Excellence Award of UTM in 2022.
Dr. He has actively served in editorial roles, including being an associate editor for the ISPRS Journal of Photogrammetry and Remote Sensing (2022-2024) and remote sensing (2023-2025). Additionally, she was an associate editor for the Journal of Applied Remote Sensing from 2016 to 2019. Dr. He has been a member of the editorial advisory board for several journals, including the ISPRS Journal of Photogrammetry and Remote Sensing, Environment Management, and the International Journal of Applied Earth Observation and Geoinformation.
Currently, Dr. He serves as the Director of the Canadian Remote Sensing Society (CRSS) and co-chairs Working Group 4 (the Award Group) in CRSS. Her previous service includes roles as the Director of the Remote Sensing Specialty Group in AAG (2012-2014), Department Chair (2018-2023), Associate Chair, Academic (2017), and GIS program advisor in Geography at UTM.
Throughout her career, Dr. He has fostered extensive interdisciplinary research collaborations, working with partners from local conservation authorities (e.g., Credit Valley Conservation, Toronto and Region Conservation Authority), federal government organizations (e.g., Agriculture and Agri-Food Canada, Natural Resources Canada), and private companies (e.g., The Ontario Aggregate Resources Corporation, Hydro One).
ACADEMIC POSITIONS AND AWARDS
2023 - 2025 - Associate Editor, Remote Sensing
2022 - 2024 - Associate Editor, ISPRS Journal of Photogrammetry and Remote Sensing
2011, 2013-​2023 - Dean's special merit award for excellence, University of Toronto Mississauga
2020 - 2025 - Editorial Board member, Environment Management
​2021 - 2023 - Director, Canadian Remote Sensing Society
2018 - 2023 - Department Chair, Department of Geography, University of Toronto Mississauga
2022 - 2023 - Desmond Morton Research Excellence Award, University of Toronto Mississauga
2021 - 2023 - Editorial Board Member, International Journal of Applied Earth Observation and Geoinformation
2019 - 2021 - Editorial Advisory Board member, ISPRS Journal of Photogrammetry and Remote Sensing
2017 - The E. A. Robinson Teaching Excellence Award, University of Toronto Mississauga
2016-2019 - Associate Editor, Journal of Applied Remote Sensing
2016-2019 - Editorial Advisory Board member, ISPRS Journal of Photogrammetry and Remote Sensing
2015 - Early researcher award, Ministry of Research and Innovation - Ontario
2012 - Director of Remote Sensing Specialty Group (2012-2014), AAG
2011 - Early career award, Remote Sensing Specialty Group, AAG 2012 annual meeting
2007 - Chinese government award for outstanding students abroad, China Scholarship Council
2006 - Second best presentation award, Soil and Crop 2006 Conference, Saskatoon
2005 - Paul Simpson-Housley/CAG student award, 2005 PCAG Annual Meetings
2005 - J.H. Richards graduate award for the most outstanding 1st-year graduate student, University of Saskatchewan