JULY 2022 - JUNE 2023
October 2022
Congratulations to Professor Yuhong He who received the Desmond Morton Research Excellence Award, which recognizes outstanding achievement in research and scholarly activity.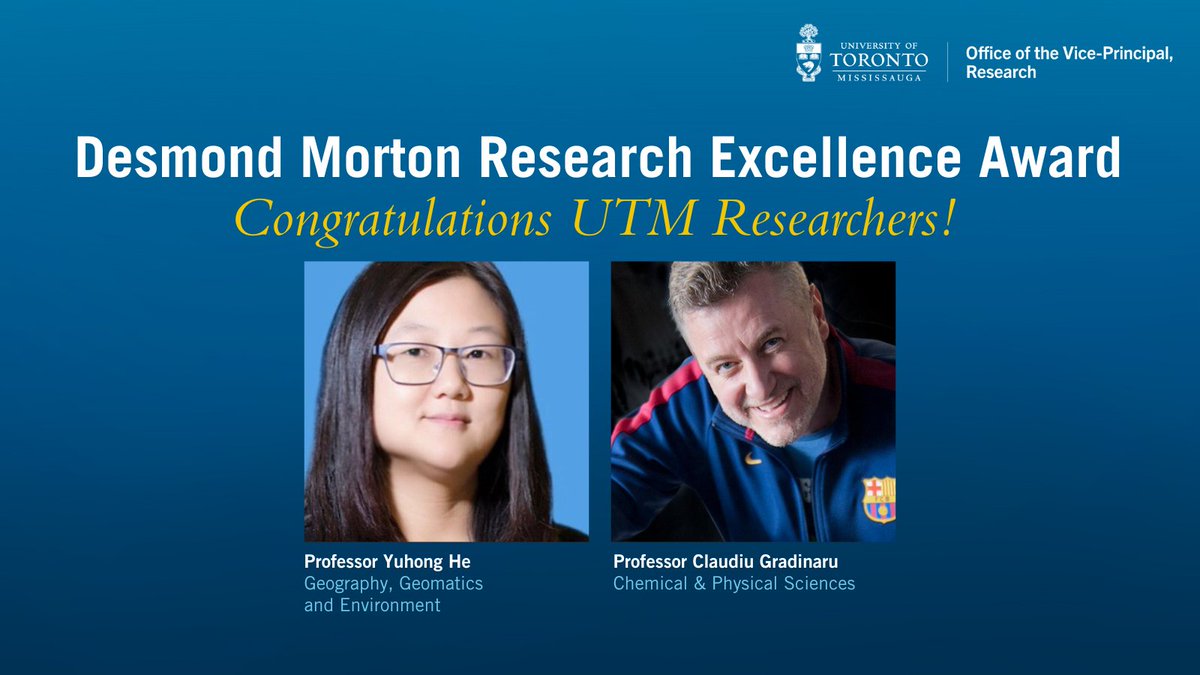 September 2022
Congratulations to our former lab member Mitchell Bonney who started his full-time position as Remote Sensing Scientist at ASL Environmental Sciences, a company based in Victoria, BC.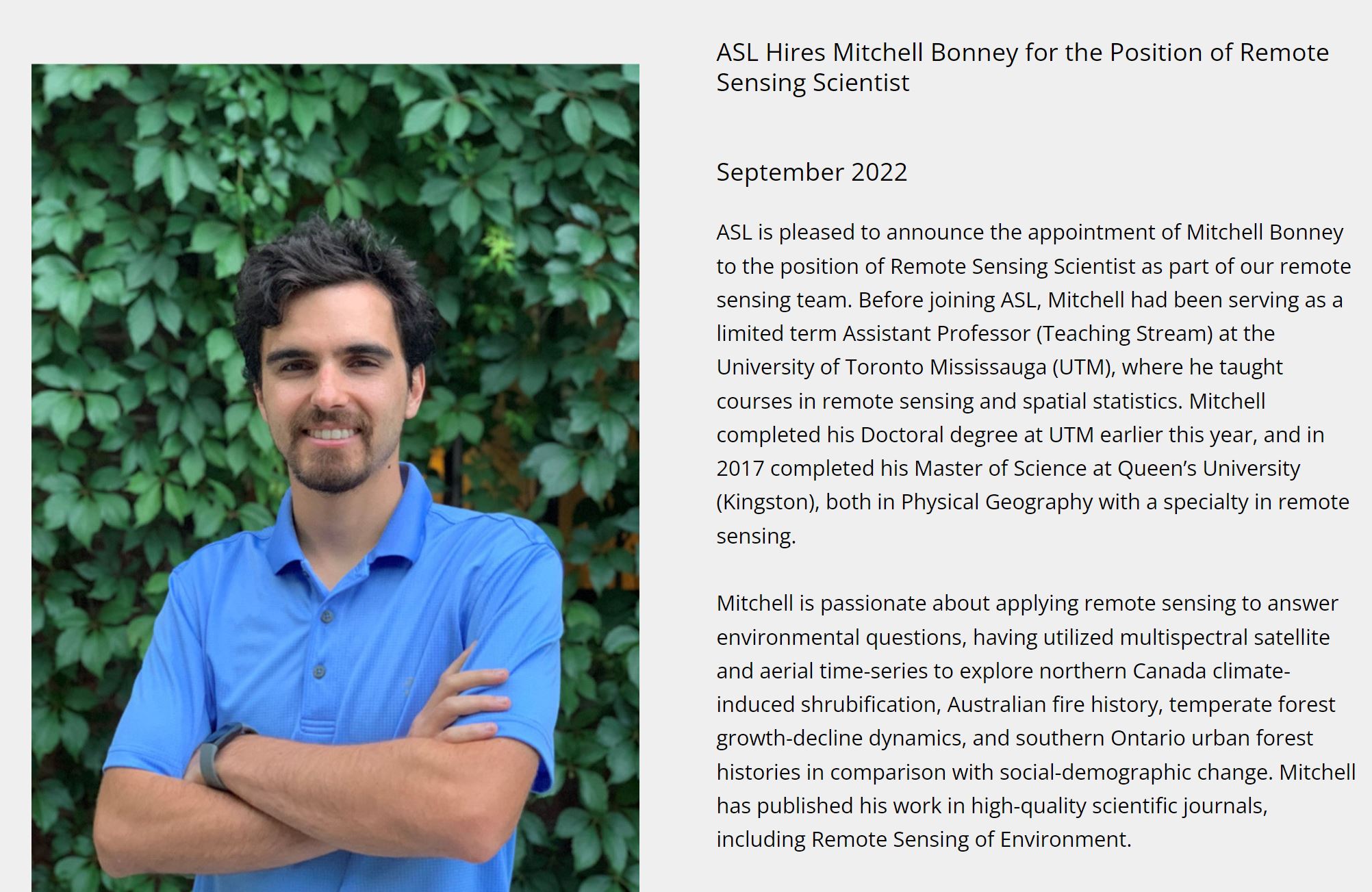 (source: https://aslenv.com/news.html)
August 2022
Our summer ROPs presented their summer work at UTM's SURF 2022. Thanks to Mitchell and Hwang for working with them closely. Two projects are conducted with Senior Research Scientists at TRCA and one project is with Prof. Isaac's team.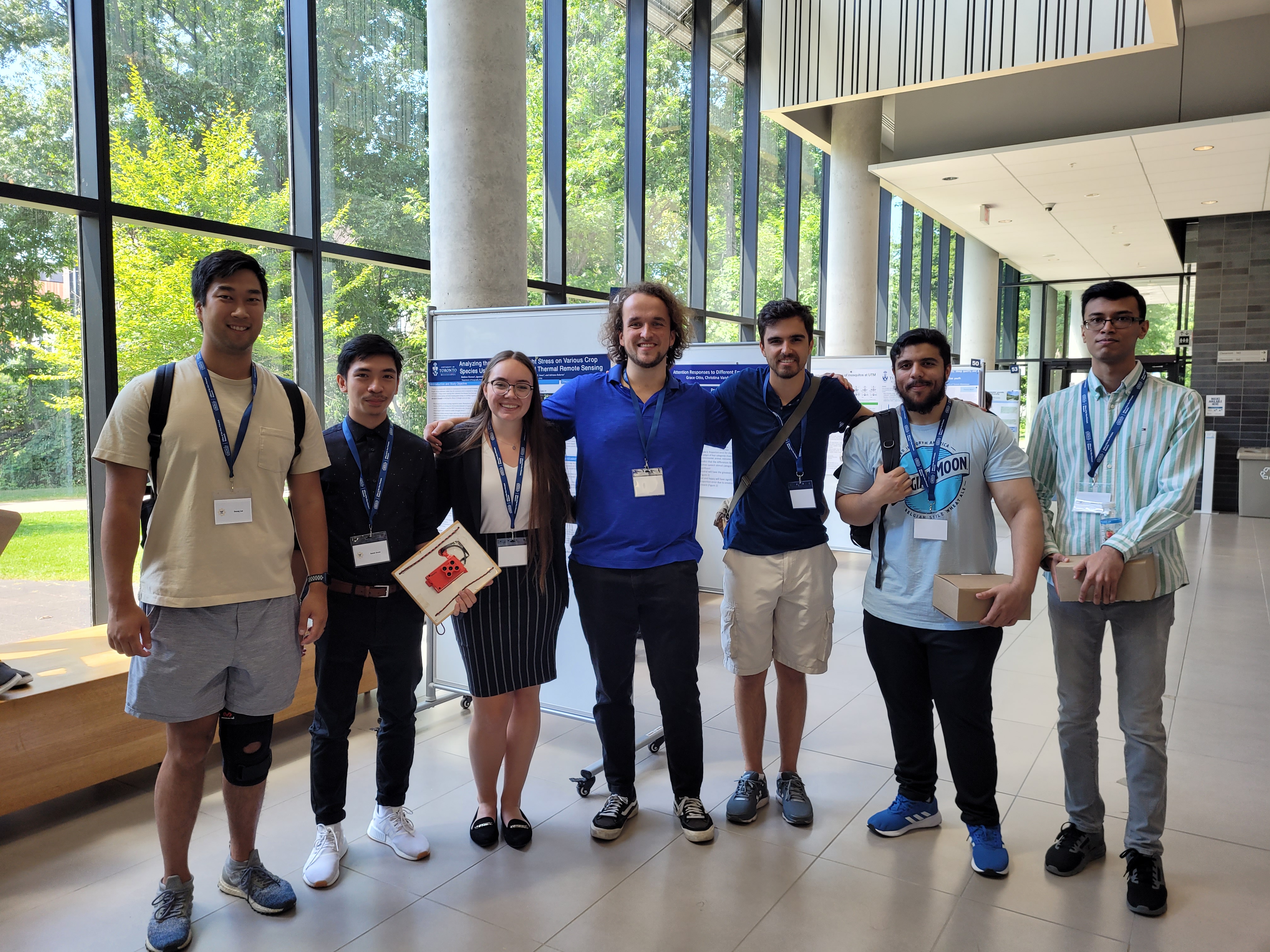 (PhD Hwang Lee, ROP Daniel Arceo, ROP Matthew Noonan, ROP Agnieszka Nowakowski1, Dr. Mitchell Bonney, ROP Ammar Sidhu, ROP Shakeeb Tahir)